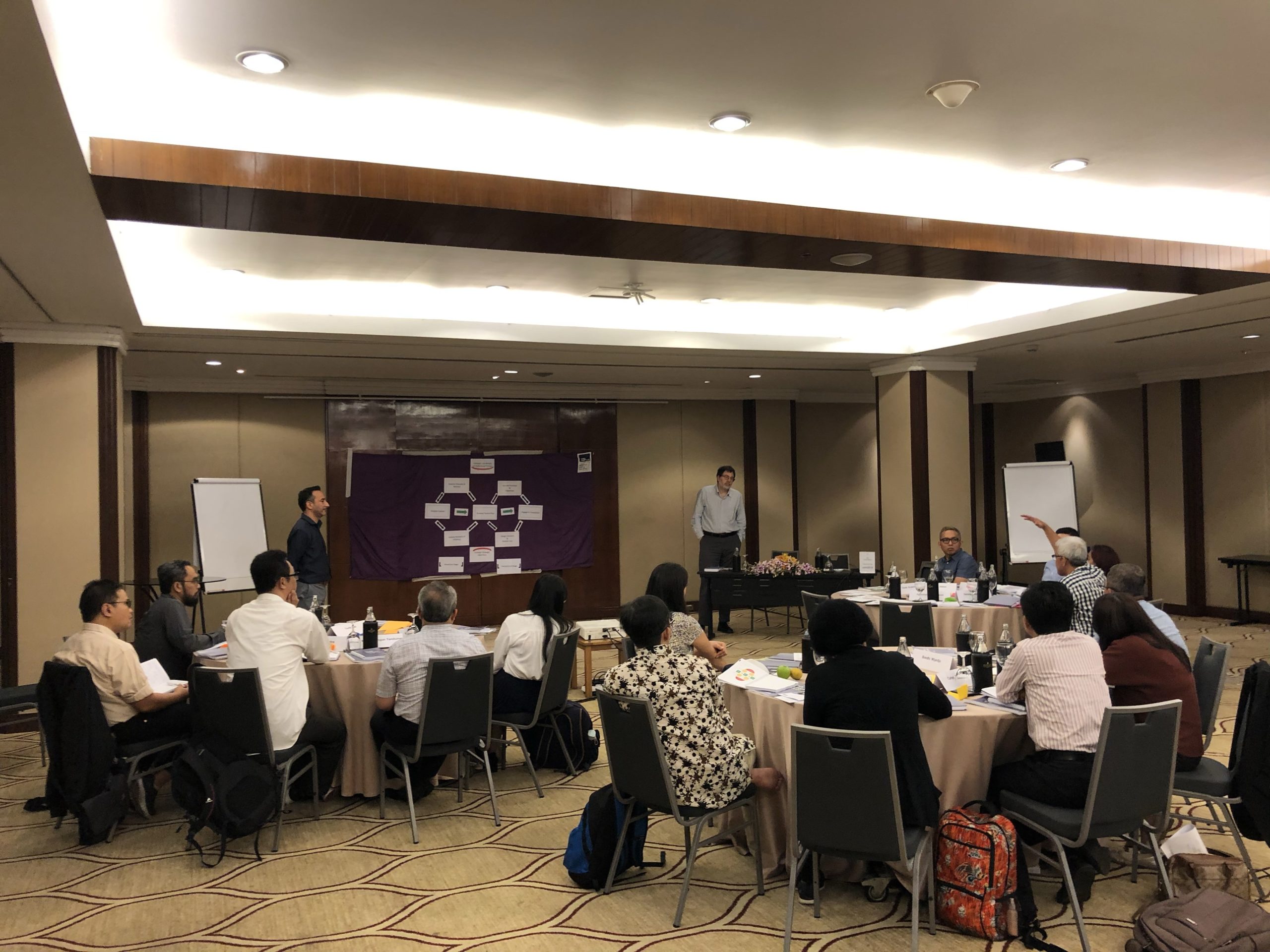 Each group presented a case study through the application of CCHN negotiation tools. (Photo: Agusmia Putri Haerani/CCHN)
The CCHN continues its collaboration with academic institutions and local NGOs in Indonesia. Following a request from the Southeast Asia Peace Lab of Paramadina University, we held a two-day negotiation workshop in Bangkok on 19 and 20 December 2019.
The CCHN has had regular exchanges with the academic sector and civil society groups in Indonesia since 2017. After organizing several roundtables in Jakarta and Geneva, the CCHN received a request from the Southeast Asia Peace Lab for a more in-depth discussion to apply the center's negotiation tools and methods to Indonesian case studies.
"The request came when we were organizing a Specialized Session on Humanitarian Negotiation in Northern Myanmar, held in Bangkok last December. After consulting with our partners, we decided to hold a two-day tailor-made peer workshop for a group of Indonesian academics and grassroots NGOs", explained Naïma Weibel, CCHN Negotiation Support Specialist for Asia.
Participants had lively exchanges throughout the workshop. (Photo: Agusmia Putri Haerani/CCHN)
The participants included lecturers and researchers from universities and national research institutions, together with practitioners from local NGOs focusing on peacebuilding in conflict-affected areas of Indonesia. The ICRC regional delegation in Jakarta, which had facilitated such exchanges with Indonesian civil society in the past, was also represented.
The workshop was designed as an introduction to CCHN's negotiation tools and methods, enabling participants to disseminate the resources to other practitioners and students in Indonesia.
"It was interesting to observe the participants' capacity to adapt the tools to their context, differing somehow from the type of negotiations addressed in other peer workshops," Weibel added.
During the two-day workshop, Naïma Weibel and her team guided participants through different negotiation modules, including stakeholder mapping and context analysis.
"The workshop went beyond my expectations because I learned a lot about tools that can be implemented in Indonesian cases", said I Nyoman Sudira from the Parahyangan Catholic University.
"I found the stakeholder mapping particularly interesting because we had to identify all the actors involved and how they connected to each other in order to affect the target that we wanted to negotiate with", I Nyoman Sudira added.
At the end of the workshop, participants expressed a strong interest in further exploring how the CCHN methodology relates to their peacebuilding work in Indonesia. They were also interested in organizing another workshop for Indonesian mediators and negotiators at the local level.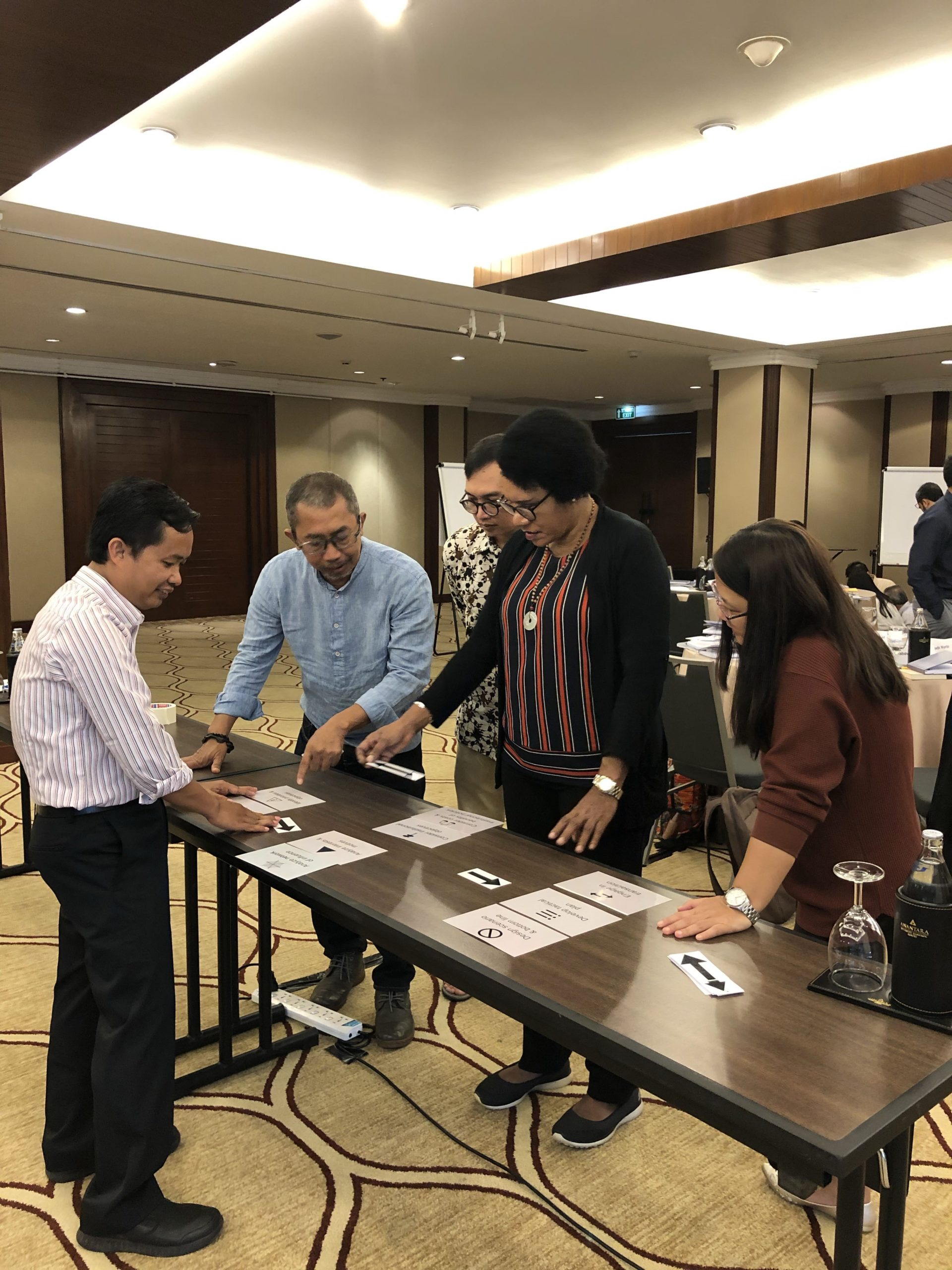 Exploring the "Naivasha grid on humanitarian negotiation" puzzle. (Photo: Agusmia Putri Haerani/CCHN)