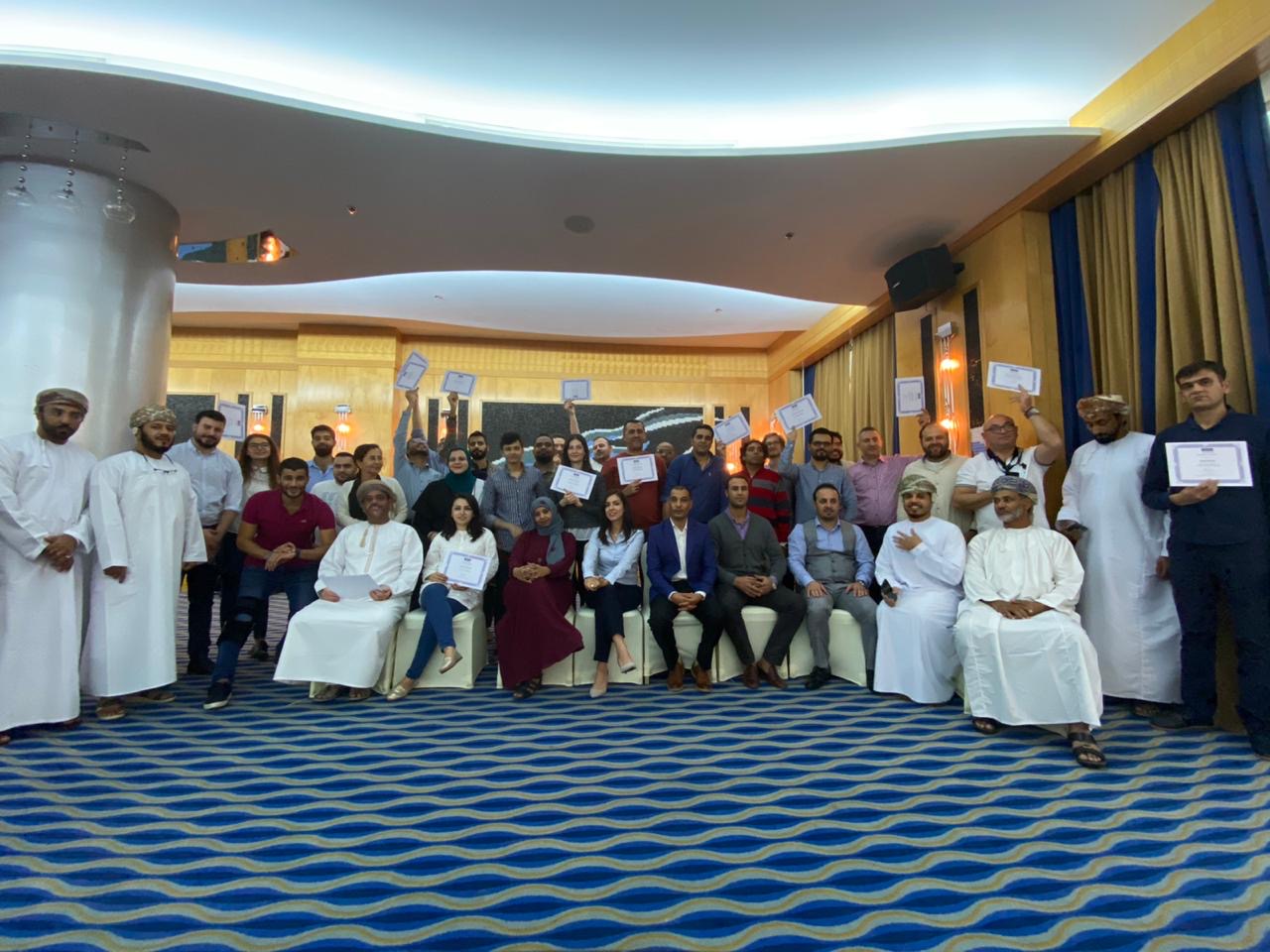 Each participant received a certificate for completing the CCHN Peer Workshop. (Photo Credit: Nour Rady/UNHCR)
To reach a wider audience in non-English speaking countries, the CCHN has held workshops in Spanish and French since 2018. Considering the high demand from partners in the Middle East, the CCHN organized its first Peer Workshop on Frontline Humanitarian Negotiation in Arabic on 9-11 December 2019 in Muscat, Oman.
The workshop in Muscat brought together over 35 participants from 11 different humanitarian organizations operating in complex environments such as Yemen, Palestine, Syria and Iraq.
"We thank our main partners, namely ICRC Kuwait and the Oman Charity Organization in Muscat which hosted the first CCHN Peer Workshop on Humanitarian Negotiation in Arabic," said Karim Hafez, CCHN Negotiation Support Specialist for the Middle East. "Practitioners in the Middle East are the biggest constituency within the CCHN community," Hafez explained.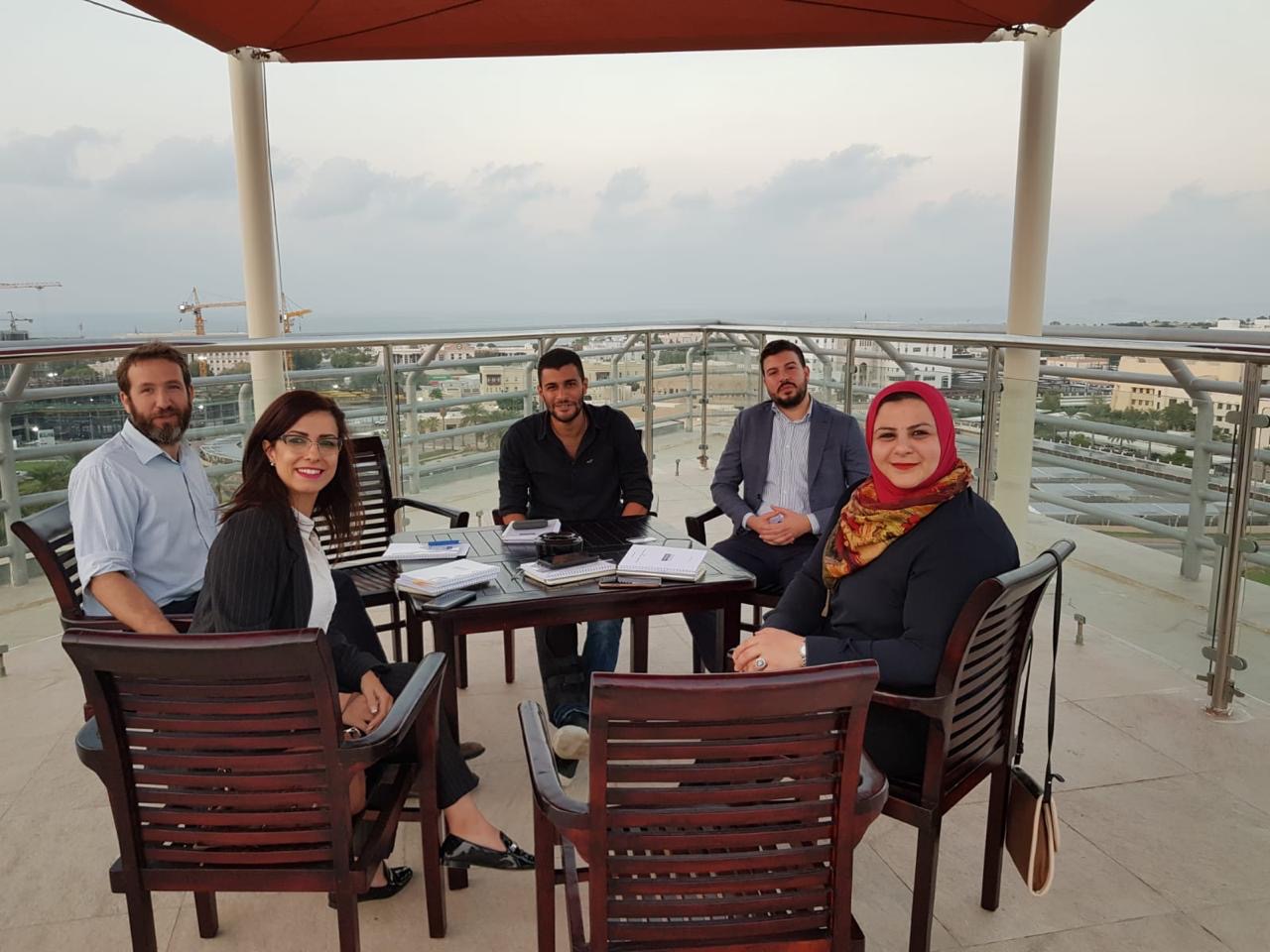 Facilitators of the first CCHN Peer Workshop in Arabic. (Photo Credit: Nour Rady/UNHCR)
A toolbox for negotiators
At the start of the workshop, participants received the translated textbooks containing CCHN tools and methods in Arabic. Under the guidance of Arabic-speaking facilitators, they used these materials in each session.
"The Negotiation Iceberg session helped me to think deeper to understand the counterpart and find more ways to deal with their positions, logical justifications, values and motives and how to analyse it to prepare for all possible scenarios," described Mohammed Mukhawesh, UNHCR Senior Protection Assistant.
Thinking about the application of CCHN tools in her day-to-day work, Suzanna Alfares from the World Food Programme added: "After the Conflict-Handling Styles session, I got to know myself better. So, I know how I manage myself before everyone else. This helps me know where I fit and what things can help in others as well."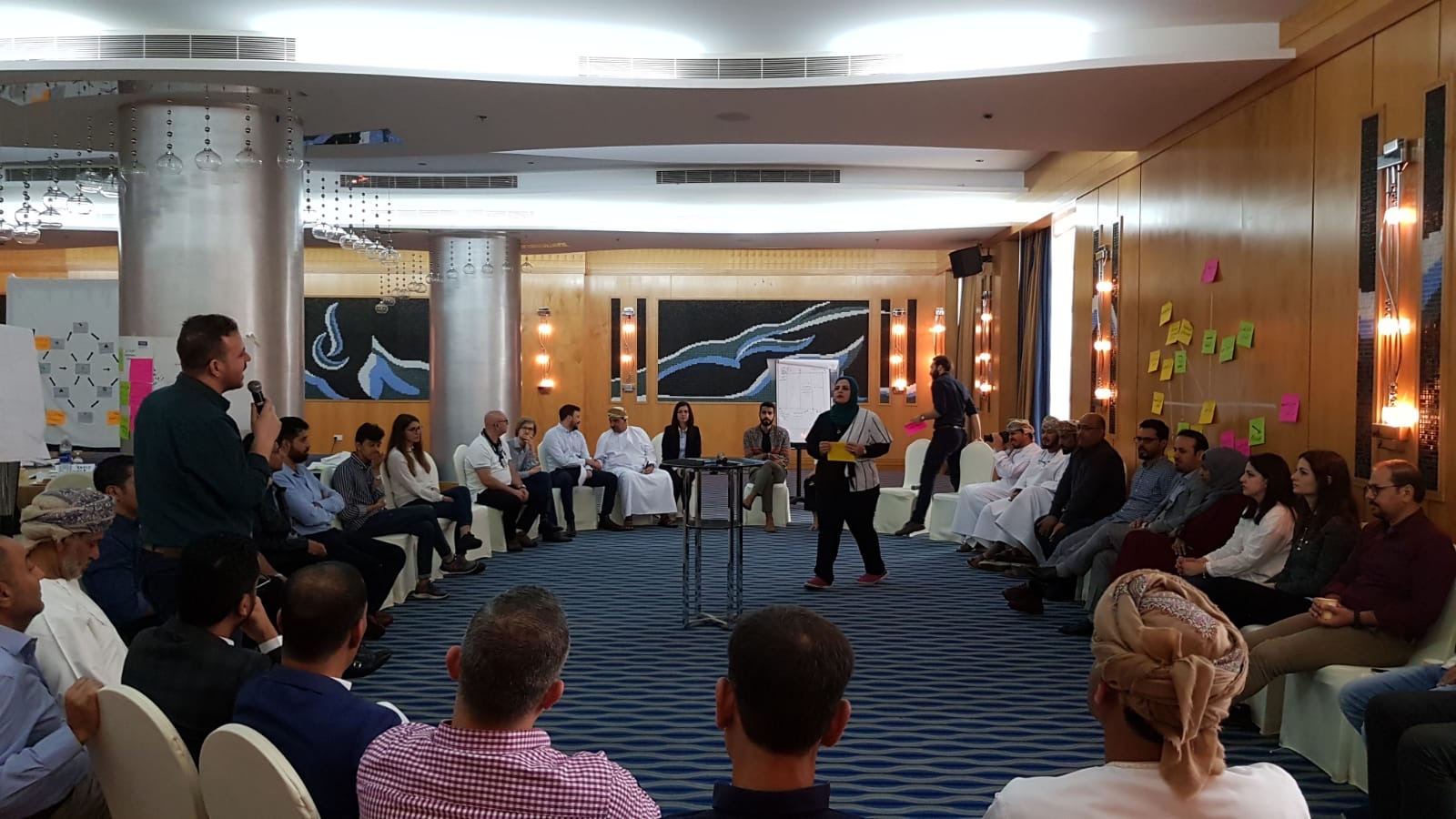 Participants could share their humanitarian negotiation stories in their native language. (Photo Credit: Nour Rady/UNHCR)
Integrating the perspectives of Arabic-speaking negotiators
The ability to express themselves in their native language was considered important by participants and facilitators alike.
"This was a very important and unique event. It provided a safe space for discussions in Arabic for the participants who felt more comfortable and confident to pass on their ideas in Arabic," said one of the facilitators, Khalil Alkhalil, who works for UN OCHA as a Humanitarian Affairs Officer.
Additionally, Alkhalil explained, "It is also essential for getting the opinion and inputs of a wide range of Arab negotiators into CCHN. This can help in developing tools and methods that reflect context in Yemen, Syria, Iraq, Palestine, Libya, Turkey, Jordan, Egypt, Tunisia and Oman."
More events in Arabic in 2020
Following the success of the first CCHN Peer Workshop in Arabic, we are organizing another Peer Workshop on Humanitarian Negotiation as well as a Training of Facilitator Program in Arabic in 2020.