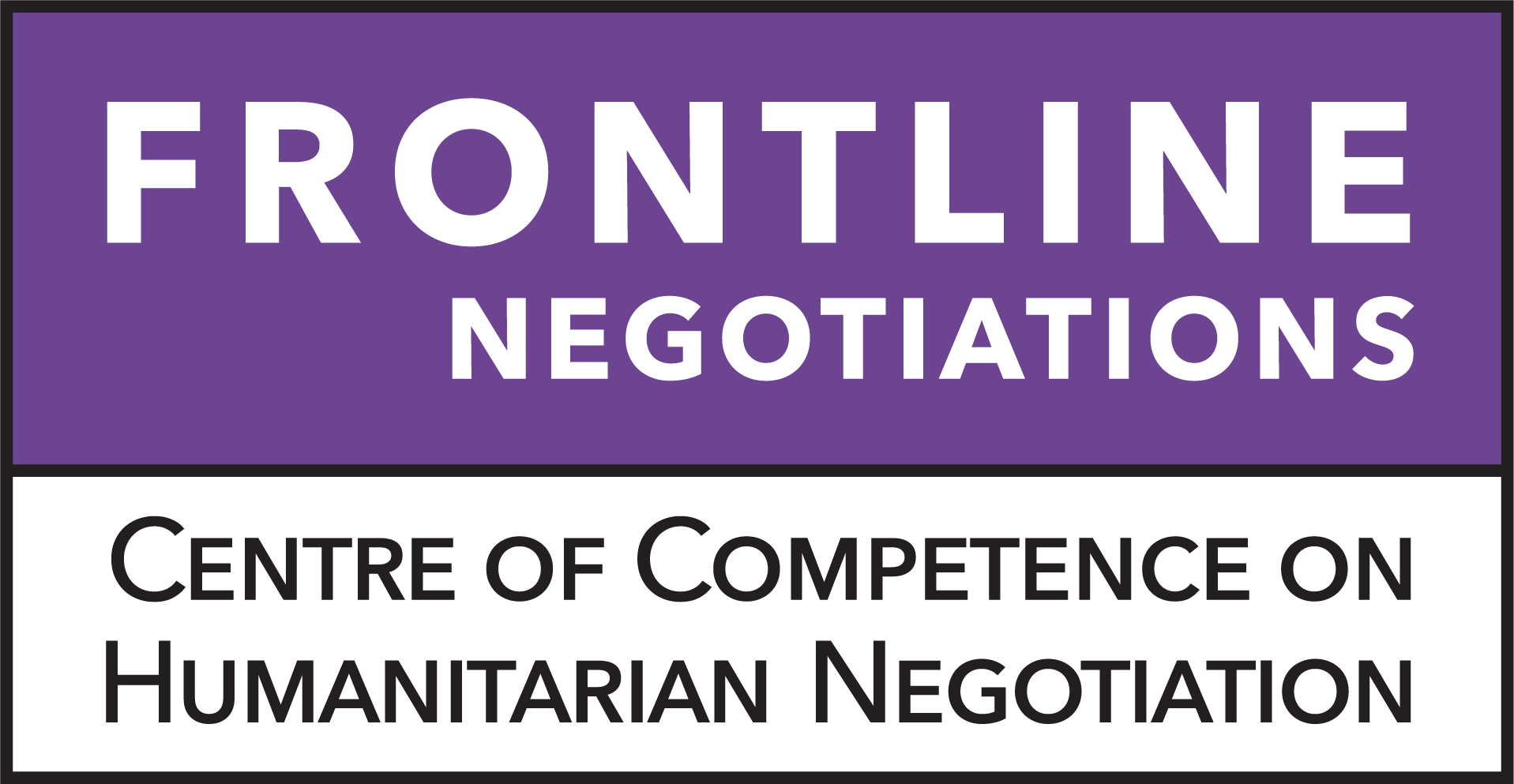 Learn from
experience.

Shape a global

community.
The Centre of Competence on Humanitarian Negotiation (CCHN) provides humanitarian professionals with a platform to learn and exchange around the topic of frontline negotiation. It contributes to scientific research around negotiation processes, tools and strategies and promotes collaboration across the sector. At the core of CCHN's work is a global community of negotiators working at the frontlines of humanitarian action.
Our team is administratively hosted by the International Committee of the Red Cross (ICRC) and is based in Geneva, Switzerland.
For any vacancy-related questions, please contact:
Ms Martine Lapeyre, Head of Support
[email protected]
(Kindly do not send your applications to this email address).
Download our brochure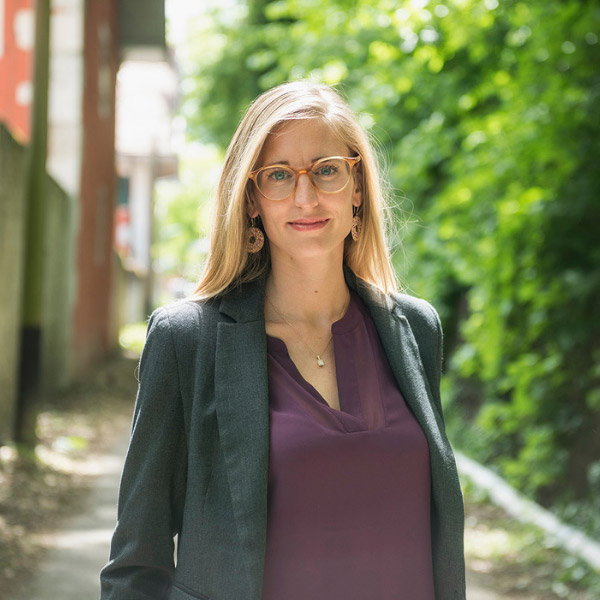 A senior member of the CCHN team since 2018, Joëlle Germanier was nominated Director by the CCHN's founding organizations in December 2021. Previously heading the Operations team, she has been leading the Centre as it transitioned from a pilot project to a long-term initiative.
Before joining the CCHN, Joëlle worked for several years with the International Committee of the Red Cross (ICRC) in various field operations in Africa and Latin America focusing her work on protection and operational management. She also worked as Policy and Outreach Advisor at the ICRC's Headquarters in Geneva. Her earlier professional experiences include diplomatic services within the Embassy of Switzerland in New Delhi (India) as well as field-based legal and advocacy work for non-governmental organizations.
Joëlle holds a master's degree in International Public Law with a specialization in International Humanitarian Law and a bachelor's degree in International Relations from the universities of Geneva, Vienna and Lucerne.
Rehan Zahid became the CCHN Deputy Director in January 2022. He had previously been involved in the Centre's work as Chief of Advisory Services, providing humanitarian agencies with advisory support in the management of negotiation processes.
During his 10-year tenure at the World Food Programme, he served in various roles in the field as well as in leadership positions at the organization's Rome Headquarters; most recently, as the Deputy Chief of Staff. Rehan has negotiation experiences across a range of contexts, including Yemen, Venezuela, Afghanistan, Sudan, South Sudan.
Rehan holds a Master of Public Affairs in Social and Economic Policy awarded by the University of Texas' LBJ School of Public Affairs (USA) and a Bachelor's Degree in Economics awarded by the Lahore University of Management Sciences (Pakistan).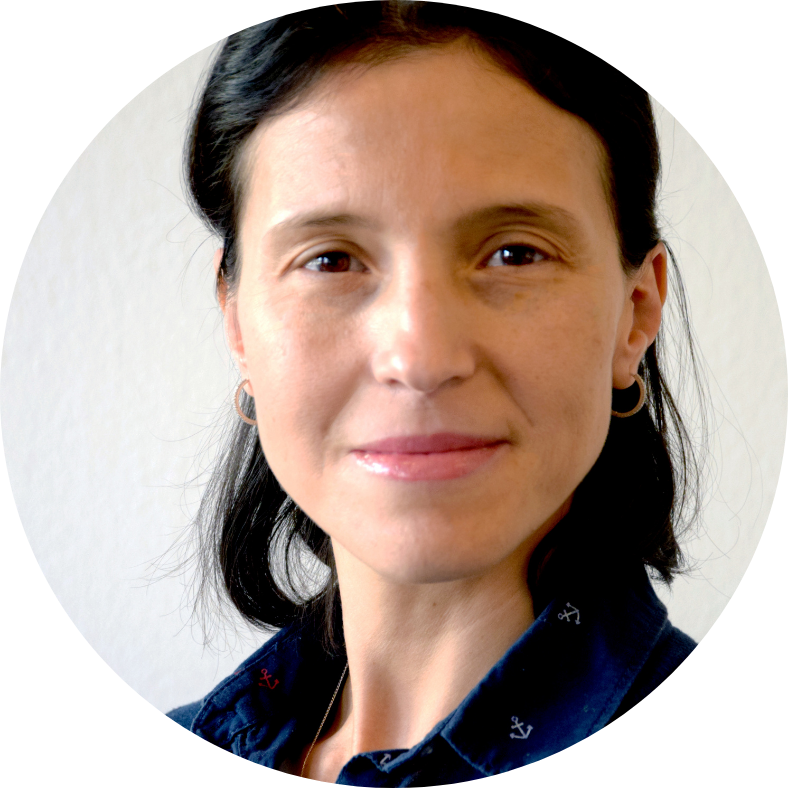 Loredana is in charge of managing the CCHN's financial operations. She has experience working with nonprofit organisations and the private sector on finance, operations, and organisational transformation. She strongly believes in the professionalisation of NGO operations as an enabler for their impact; in her capacity, either as staff or as a volunteer, she has strived to contribute to their organisational development.
Originally from Romania, Loredana has a Master's Degree in Financial Management and is a project manager with certifications in both traditional and agile methodologies. In her free time, Loredana loves volunteering for organisations supporting women's advancement, children's education, environmental protection and professional development.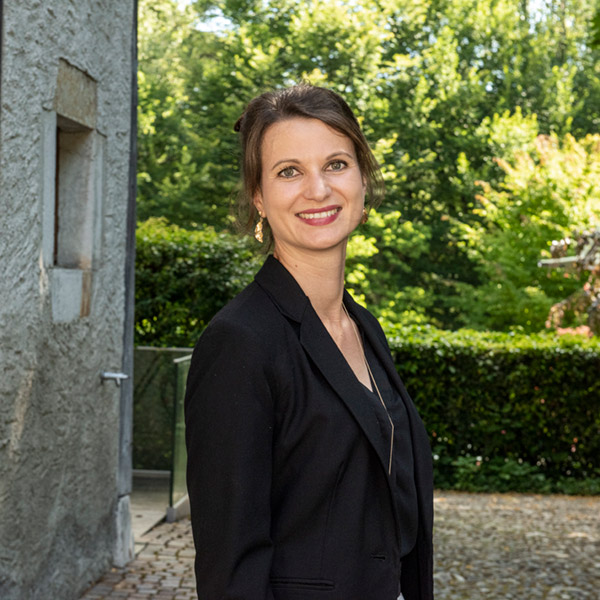 Fiorella has been working with the CCHN since 2020 - initially as the Operations Manager for the Middle East and North Africa region, and subsequently as Head of Operations.
Her long-standing humanitarian experience includes field missions as an ICRC protection delegate in Gaza and Syria and as the Head of Sub Delegation in South Sudan and the Democratic Republic of the Congo. Besides her field experience, Fiorella also worked as Program Responsible for the Horn of Africa at the Human Security Division of the Swiss Federal Department of Foreign Affairs and as Risk- and Crisis Management Consultant in the private sector.
Fiorella holds a Master of Business Administration (MBA) from the Ecole Hôtelière de Lausanne, a Master's Degree in Conflict and Development Studies from the Graduate Institute of International and Development Studies in Geneva and a Bachelor's Degree in Social Anthropology and Arabic Literature from the University of Zurich.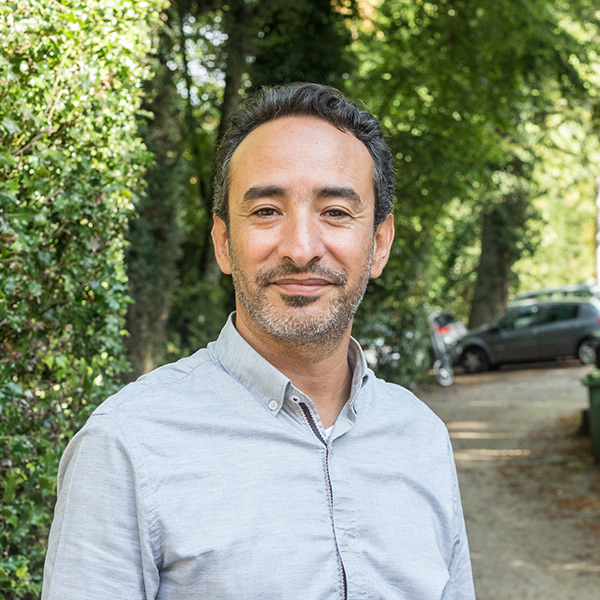 Toufik Naili joined the CCHN in September 2019 and is in charge of the CCHN's learning curriculum.
He had previously worked for the ICRC, both as a protection delegate in the Middle East and as the Learning Facilitator for the Humanitarian Leadership Program in Africa, Asia and the Middle East. He also worked in Israel and the Occupied Territories (ILOT) as a Project Coordinator for the French Cooperation.
Toufik holds a Master's Degree in Middle Eastern Studies from the University of Manchester.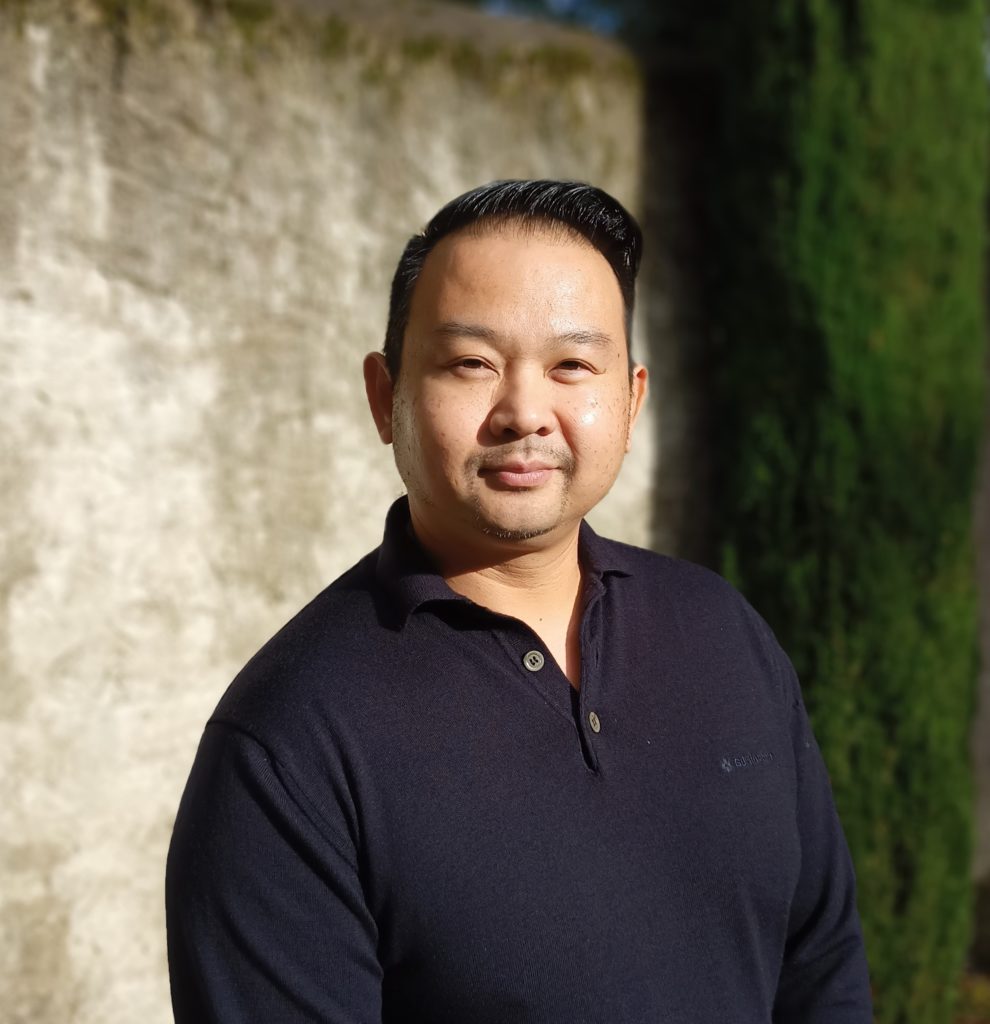 Patrick Somxaysana Vilayleck is the Operations Manager in charge of the Africa region. He has been engaged in humanitarian action since 1999, first with the French Red Cross in Turkey and then with Médecins Du Monde in Afghanistan.
From 2003 to 2018, Patrick led field operations at the International Committee of the Red Cross in various capacities including Head of Mission and Head of Office in Rwanda, the former Yugoslav Republic, Guinea, Burundi, Myanmar, Lao PDR, Pakistan, and in Geneva as Head of Sector for Cooperation and Coordination.
From 2018 to 2021, he directed his own consultancy firm providing strategic and operational humanitarian advisory services to organisations and individuals across the globe.
Patrick holds an Executive Certificate in Public Leadership from the Harvard Kennedy School of Government, a Master of Arts in Contemporary History from the University Paris XII, and a Bachelor of Arts in Business Administration from the Universities of Perpignan (France) and Freiburg-im-Breisgau (Germany).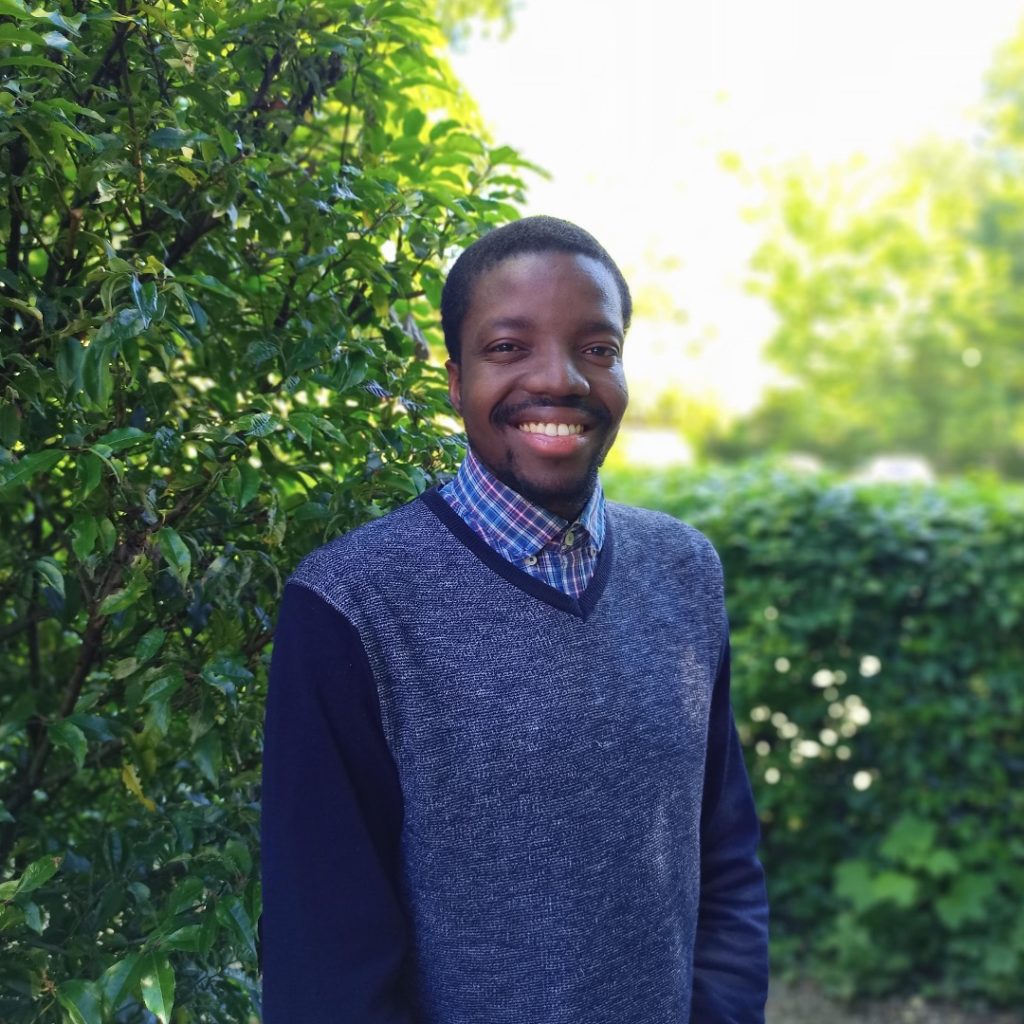 Frédéric joined the CCHN in January 2021 as an Operations Associate. He is responsible for supporting CCHN online events and community engagement for the Subsaharan African region. Previously, he worked as Project Assistant at the Swiss-African Business Circle, as Prospective Watch Officer at the French national agency for professional training (AFPA), and as Logistician at Triangle Génération Humanitaire.
Frédéric holds a Master's Degree in International Security and Defence from the Université Grenoble Alpes (France) and a Bachelor's in Logistics and Facility Management from Institut Bioforce (France).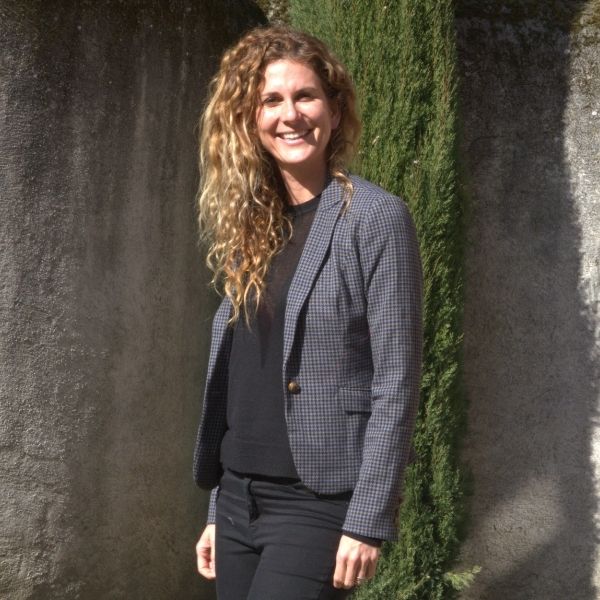 Stéphanie joined the ICRC through the Canadian Red Cross in 2013. She worked as a protection delegate in Colombia, supported the Detention Unit in Geneva before taking on a position as a consultant in humanitarian diplomacy for the Regional Delegation for Panama and the Caribbean. Previously she has worked for the International Centre for Crime Prevention in Québec, Canada and for CUSO International in Peru.
Her academic background in social studies, law and public administration led her to professionally focus on development work and humanitarian action.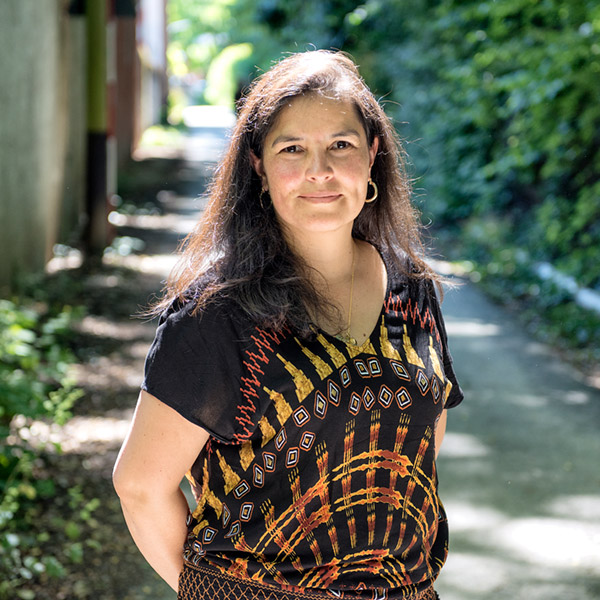 Marcia Vargas is a humanitarian professional with more than twenty years of experience on the ground in Latin America and Africa, both in conflict situations and natural disasters.
She holds a diploma in Political Science and International Relations and studied at the Geneva Academy of International Humanitarian Law and Human Rights. She is a graduate of the Humanitarian Leadership program at Deakin University (Australia) and is pursuing a Master of Advanced Studies in Peace Building from Swisspeace and the University of Basel.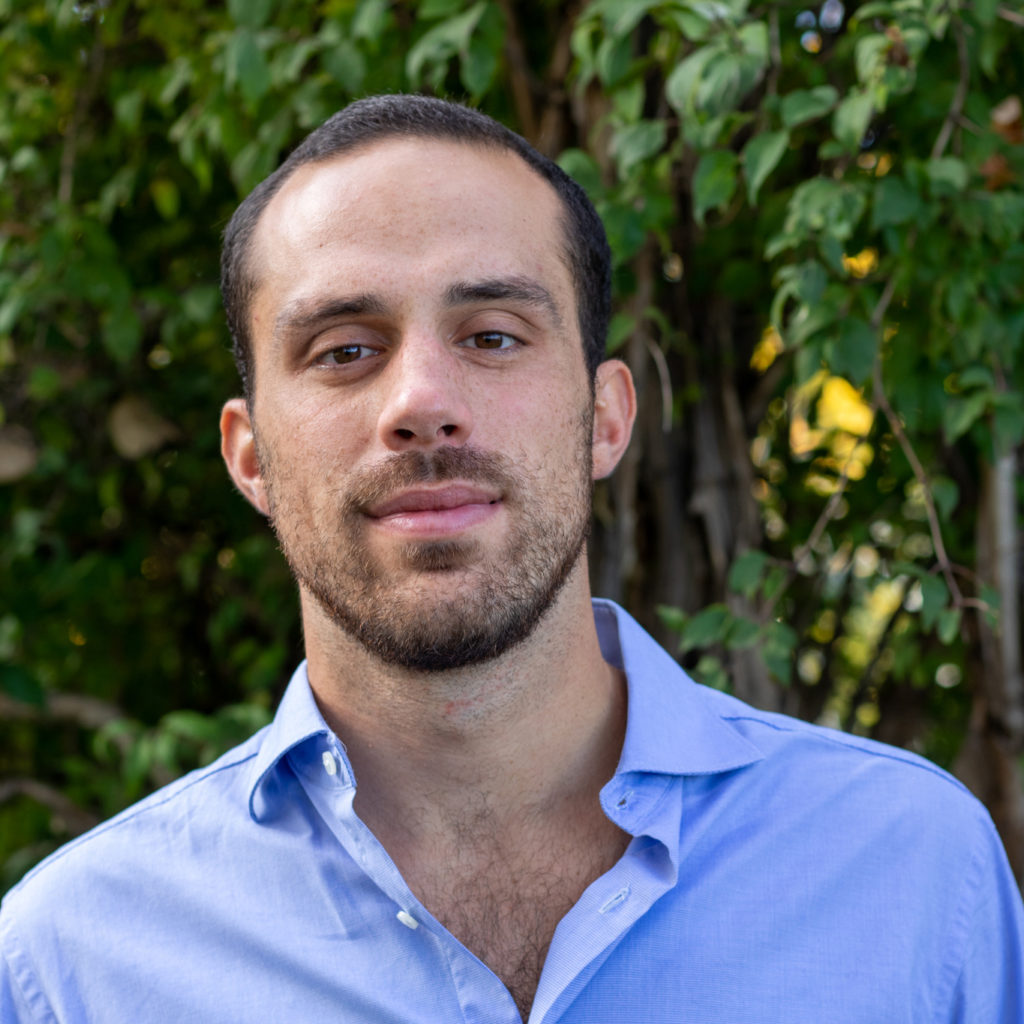 Ryan joined the CCHN in January 2022 as a Operations Associate for Latin America and the Caribbean region. He supports the organization of online activities to foster community engagement and capacity building in the field of humanitarian negotiation. Previously, he worked in different NGOs promoting access to education in Uganda, in the Swiss Embassy in Argentina and his most recent experience before joining our team was as a Project Manager in refugee camps in Calais, Northern France.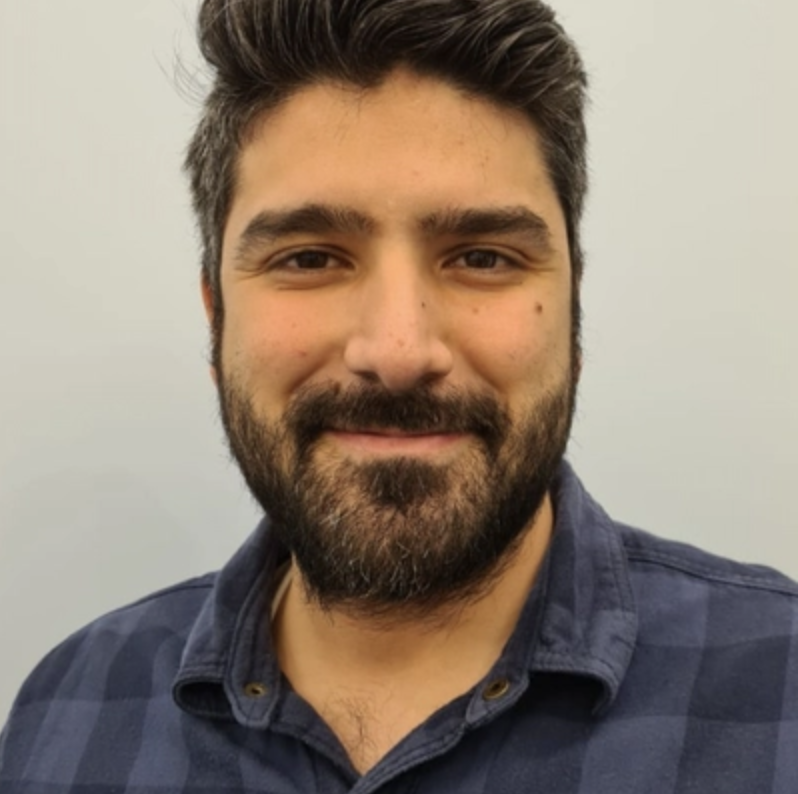 Thaer Allaw began his career in 2010 as a volunteer with the Lebanese Red Cross. Since then, he has worked with multiple humanitarian organisations - including the International Federation of the Red Cross , Oxfam, the Danish Refugee Council, and the International Organization for Migration - in Lebanon, Iraq, South Sudan and Yemen, and in a regional capacity covering Libya, Tunisia, Western Sahara, and Sudan. He then joined the CCHN team in May 2022.
Thaer's expertise includes humanitarian protection response and coordination, capacity building and development, access and negotiations, and most recently, durable solutions coordination.
Hala joined the CCHN in April 2023. She is responsible for conducting research on the topics of protection, health care, and diversity in humanitarian negotiations, and overseeing the advanced workshops on humanitarian negotiation.
Hala has extensive experience as a humanitarian professional, having worked for the International Committee of the Red Cross, Danish Refugee Council, and Action contre la faim among others, in contexts such as Afghanistan, Iraq, Central African Republic, and South Sudan. She is particularly interested in the strategic impact of humanitarian work and the daily discussions that make it happen.
Besides her field experience, Hala also worked as a Learning and Development Coordinator at Bioforce Institute and contributed to the development of several capacity-building programmes in contexts like the Democratic Republic of Congo, Mali, Haiti, and Central African Republic.
Hala is a Lebanese national who speaks fluent Arabic, French, and English. She holds a master's degree in public health (MPH) with a specialisation in Health Management and Policy from the American University of Beirut, as well as an MPH in Economic Evaluation and Research from Université de Lyon I.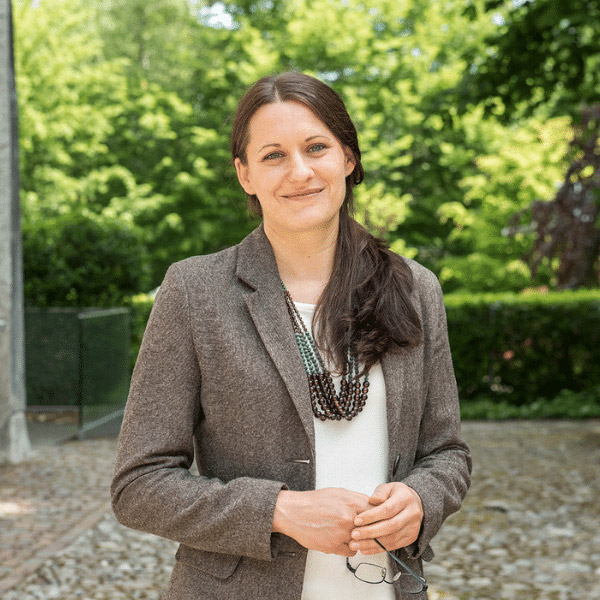 Maude manages the Pressure Management, Community of Care and Mentoring projects and collaborates in the Systemisation project. She has more than 15 years of experience as Executive Assistant and Information Management Officer in several ICRC Departments. She is also a certified coach, hypnotherapist, graduate in neuro-linguistic programming and IPMA project manager.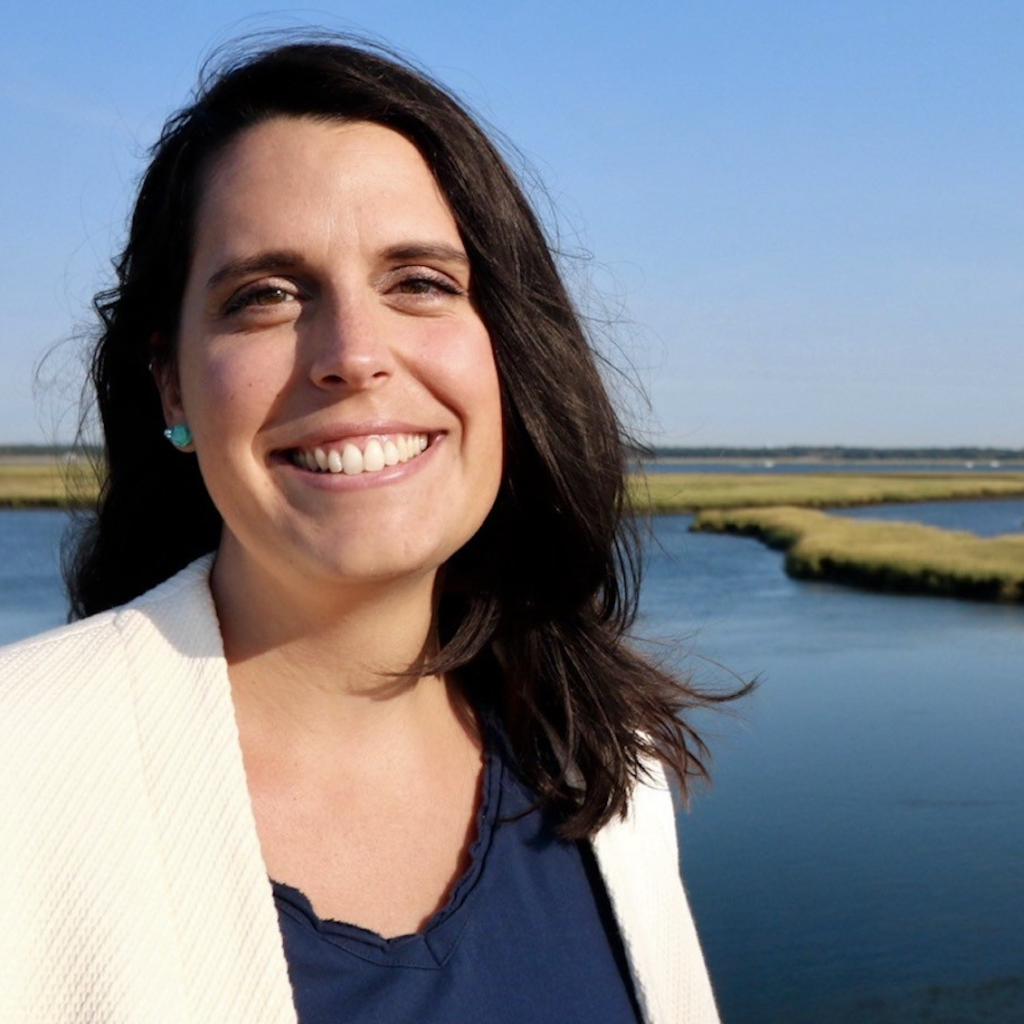 Working for over a decade with nonprofits, governments, foundations, and in academia across the globe, Maura learned how organizations succeed and how they fail in creating systemic change. She brings these lessons to CCHN as a researcher exploring complexity in humanitarian negotiation. Coming to CCHN from Harvard University, Maura supports thematic research at CCHN including migration, vaccination in conflict, environmental hazards, and negotiating in complex environments. She brings her background as a mixed methods researcher with an emphasis on qualitative analysis to projects while working with her CCHN colleagues to bridge theory and practice.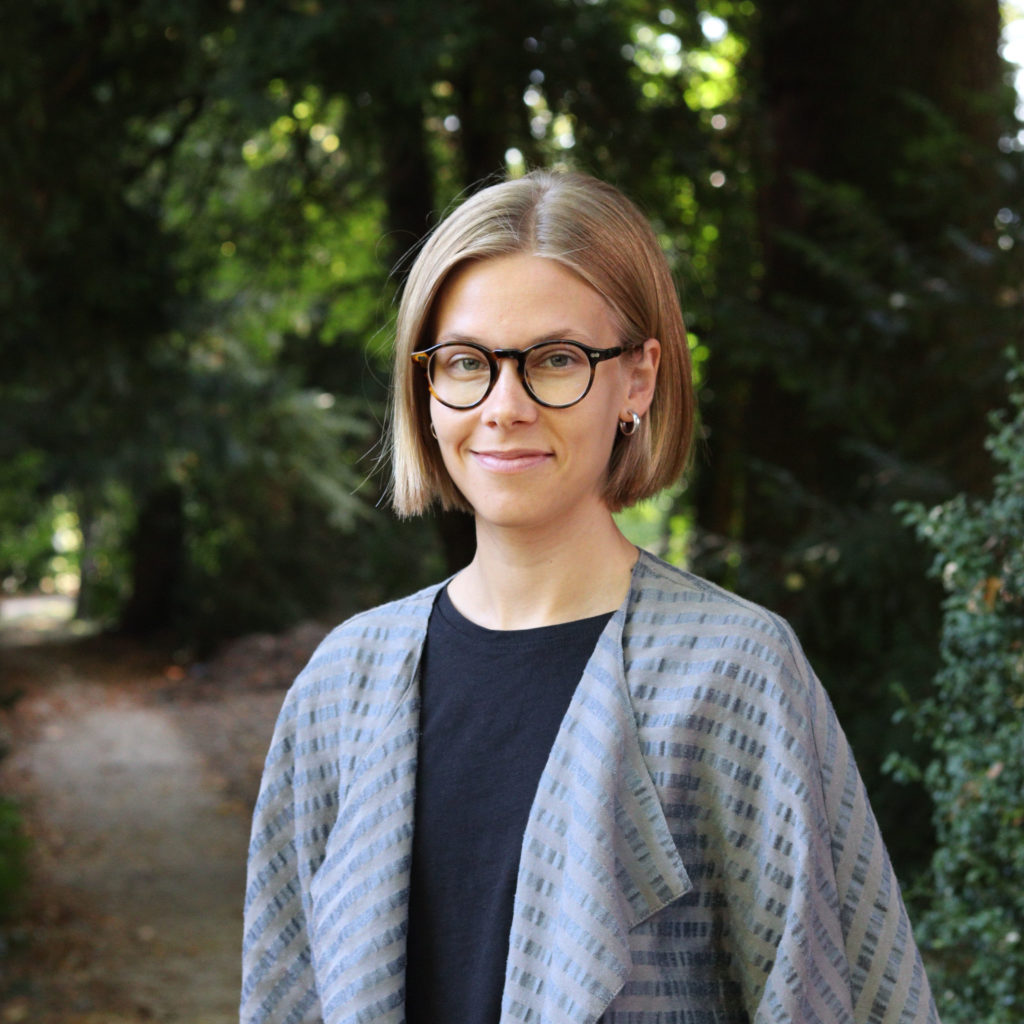 Saale joined the CCHN in August 2023 as an Operations Associate for the Middle East and North Africa (MENA) region.
Previously, Saale has worked with project management, partnerships and capacity building in NGO Estonian Roundtable for Development Cooperation, in the Programme Development Branch at the United Nations Human Settlements Programme's headquarters in Kenya, and with projects in global citizenship education in Estonia and Portugal. Moreover, she has experiences in B2B and large-scale sports events management.
Saale holds a Master's degree in International Development and Management from Lund University (Sweden), during which she also conducted gender focused field research in an urban informal settlement in Nairobi. Originally from Estonia, she obtained her undergraduate degree in Entrepreneurship and Project Management from University of Tartu.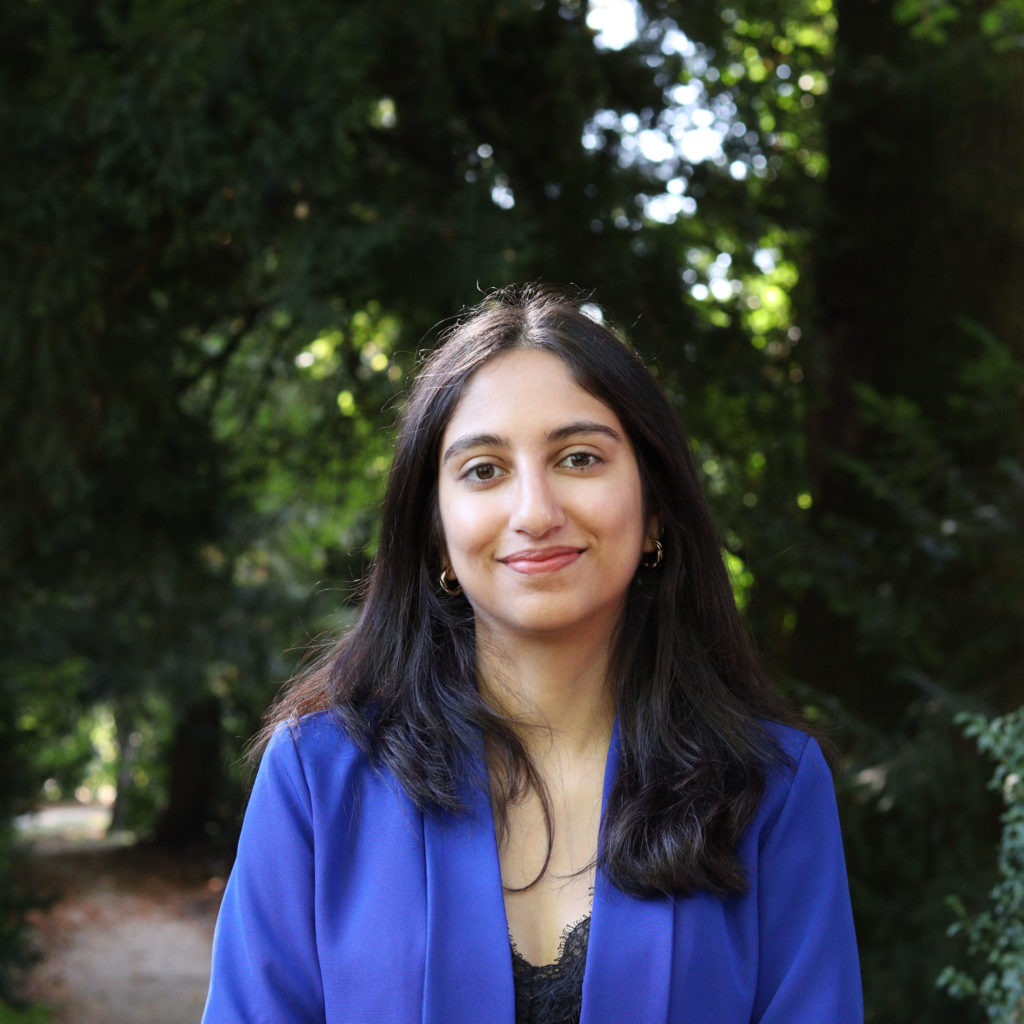 Purvi joined the CCHN in August 2023 as the Operations Associate for Asia. She is responsible for supporting the engagement, capacity building and CCHN events for the Asia region.
Previously, Purvi has worked as a project coordinator, researcher and enabler for various projects in the fields of Economic Policy, Gender, Inclusive Trade & Sustainable Development.
As a consultant with the SheTrades Initiative and the Office of Asia and the Pacific at the International Trade Centre (ITC), she worked on the policy and data portfolio for inclusive and sustainable trade-related technical assistance to governments under various projects such as Gender-Responsive Public Procurement, and led the activities of the Network of Trade & Gender Focal Points.
She has also worked with other organisations including the OECD, UNCTAD, UNDP, the Forum on Trade Environment and the SDGs (TESS Forum), the Institute of Development Studies Jaipur, and the Directorate of Statistics & Economics - Government of Rajasthan.
Purvi holds a Master's in International Affairs (MIA) from the Graduate Institute Geneva, specialising in 'Trade and International Finance' and 'Environment, Resources & Sustainability'.
She has an undergraduate degree in Economics from the University of Delhi.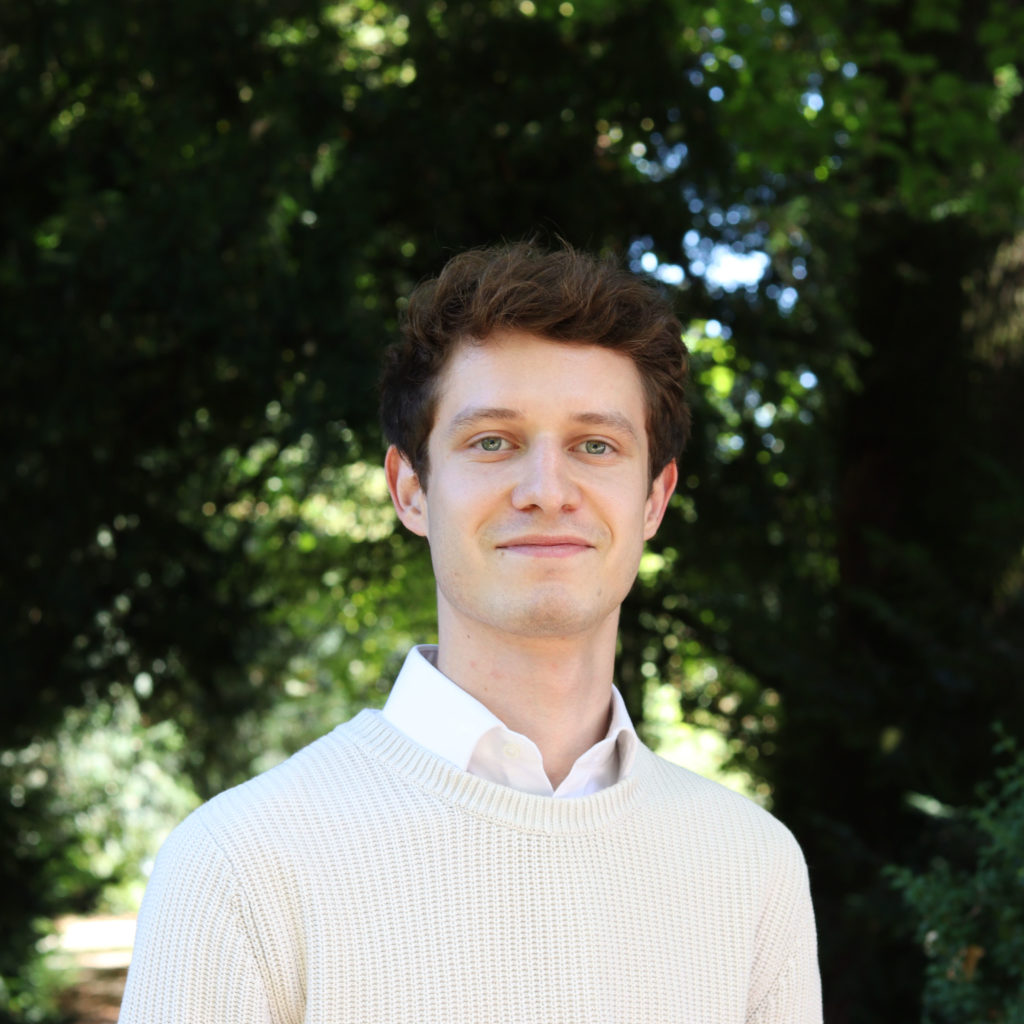 Matvej joined the CCHN in August 2023. He is responsible for supporting CCHN events and engagement with humanitarian professionals in the Europe region. Previously, he worked within the Europe and Central Asia Program at the International Crisis Group (ICG), as well as within UN OCHA's Executive Office.
Matvej holds a Master's Degree in International Affairs, with a specialisation in Global Security, Power, and Conflict, from the Geneva Graduate Institute (IHEID), as well as a Bachelor's Degree in International Relations and History from the London School of Economics (LSE).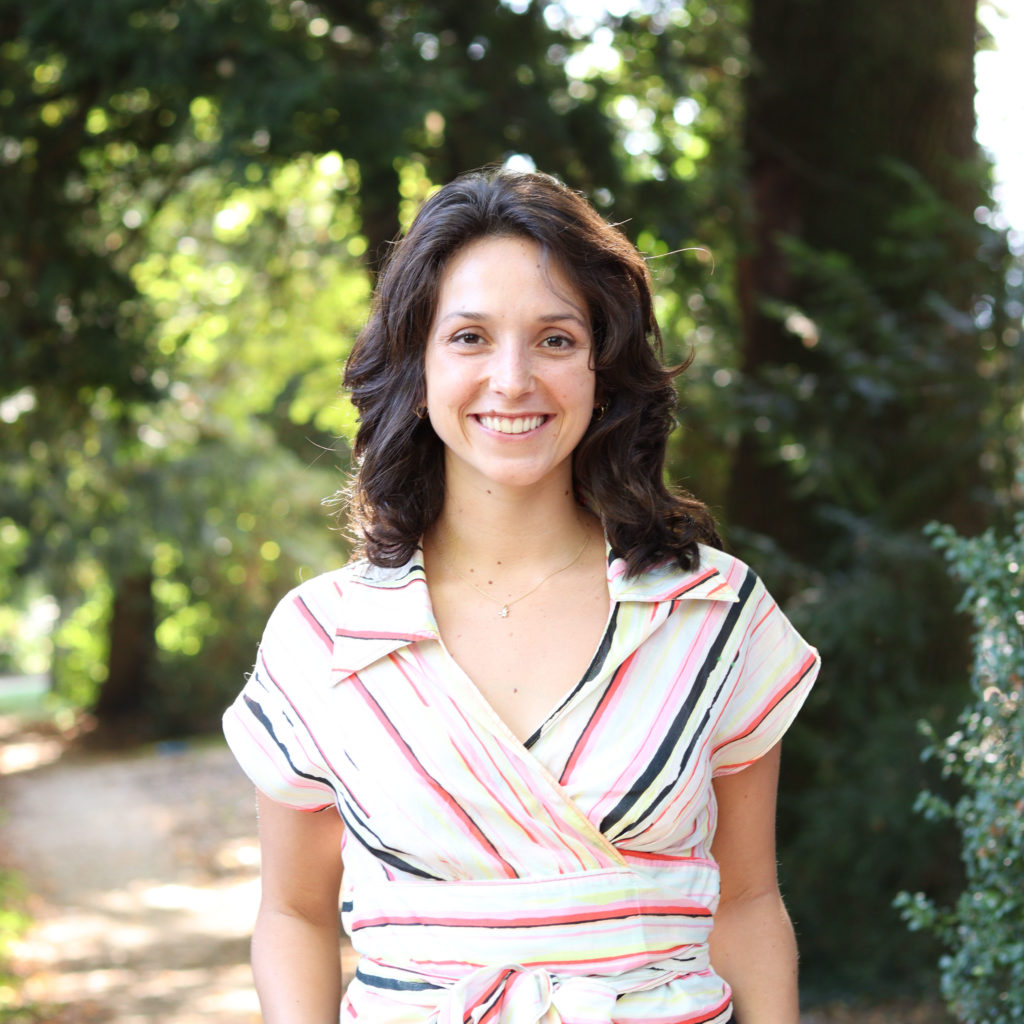 Clara joined the CCHN in September 2023 as an Operations and Curriculum Associate to support CCHN's learning curriculum.
Previously based in Madrid, she had been working as a social mediator for the Spanish Red Cross, operating in an emergency welcome shelter for migrants. She is particularly interested in the formation of volunteer programmes as well as community awareness.
Clara holds a Master's degree in International Cooperation and Humanitarian Action from the Open University of Catalonia, and a Bachelor's degree in International Economics and Management from Bocconi University.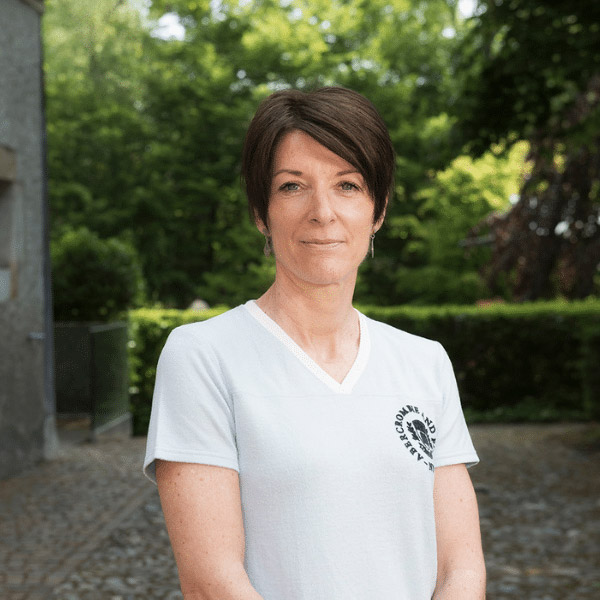 Martine is currently responsible for maintaining CCHN donor relations, coordinating event team and logistics, as well as overseeing administrative activities.
Since she joined the ICRC in 1995, she has been engaging with humanitarian organizations and focusing on administrative, financial, logistical and HR issues. She has also worked in the field for many years, mainly in Chechnya, Congo-Brazzaville, Kenya, Sudan and South Sudan.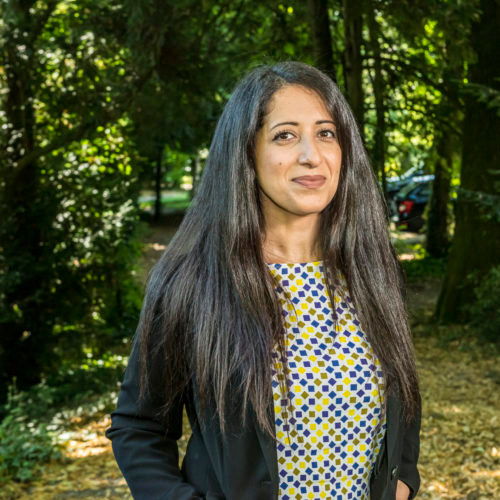 Liza Abdulla joined the CCHN in May 2020. She is currently responsible for organising online and worldwide workshops. Previously she had worked in the travel and tourism sector for 10 years and especially in several travel offices such as P&G, Swiss TV, and ICRC and has also experience in hotel management. She recently obtained the diploma "Event Management 360˚" from the SAWI Academy for Marketing and Communication in Lausanne. She holds a diploma in tourism and apprentice trainer. Liza is very interested in humanitarian aid and gives French lessons to Afghan refugees as a volunteer.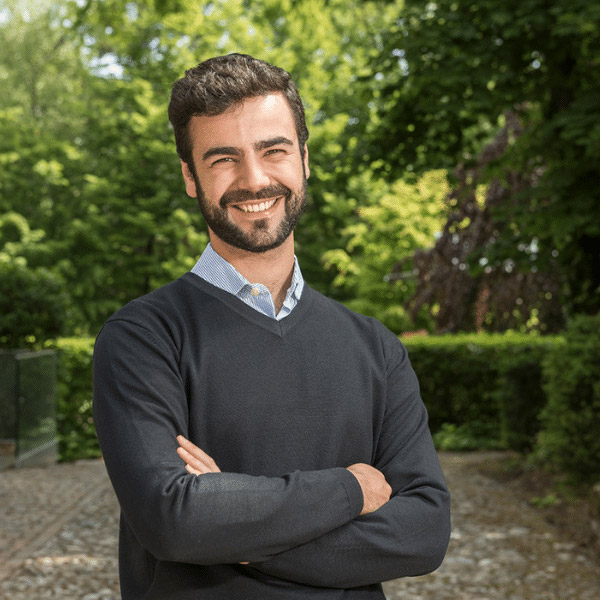 Nikolas Rubiato is currently responsible for the logistics of the different CCHN workshops taking place around the world. Previously he had worked for the Conseil Européen pour la Recherche Nucléaire (CERN) as a protocol officer in charge of organizing the visits of the official guests of the directorate. He has a diploma in hospitality management but has always been interested in the organization of events particularly in the humanitarian field.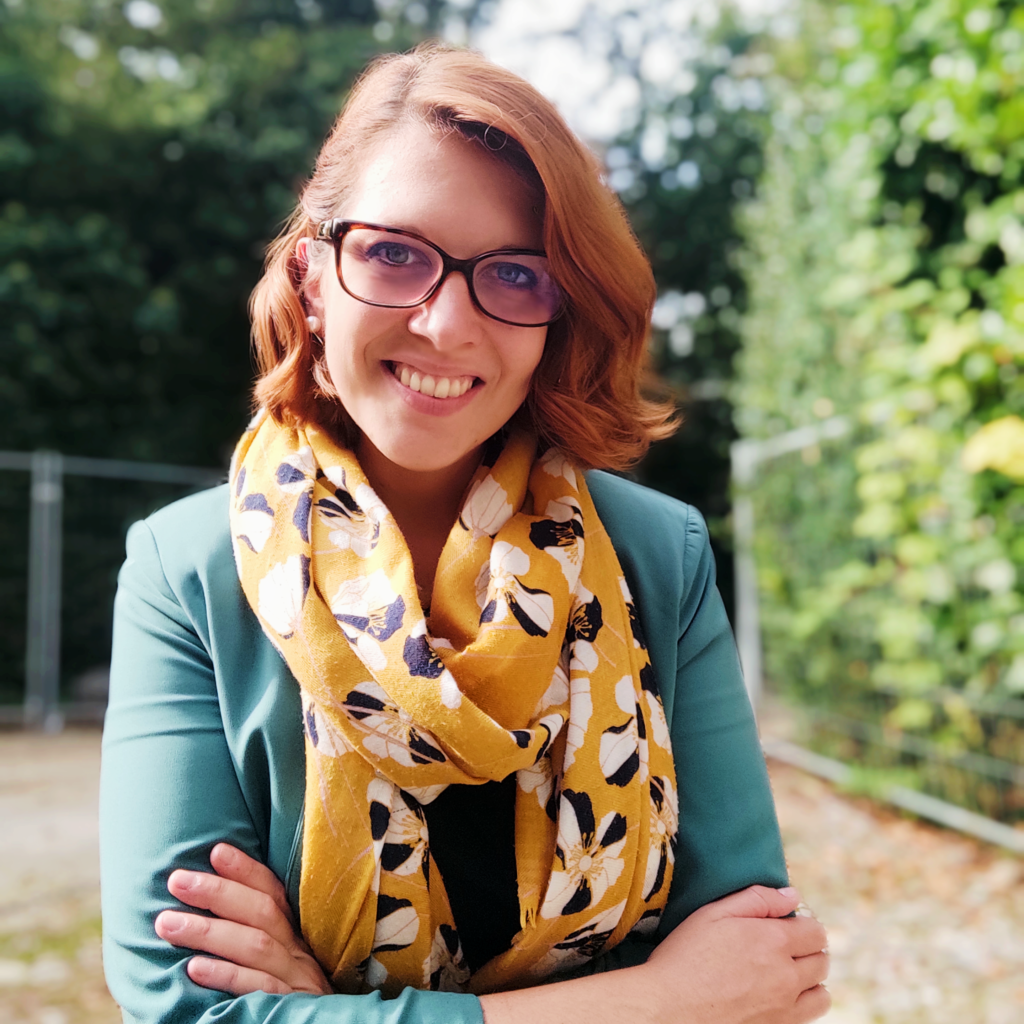 Barbara has been in charge of the CCHN's communication activities since 2021. Before then, she managed the communication department at Sphere, an Non-Governmental Organization focusing on minimum humanitarian standards, and at ICMC, a humanitarian organisation providing support to migrants and refugees. She had previously worked with Médecins Sans Frontières.
Barbara holds a Master's Degree in International Law from the Graduate Institute of International and Development Studies (Switzerland), an undergraduate degree in Human Rights from the University of Padua (Italy), and an Advanced Certificate in Corporate Communications from the University of Fribourg's School of Management. In addition to English and French, Barbara speaks Italian and Spanish.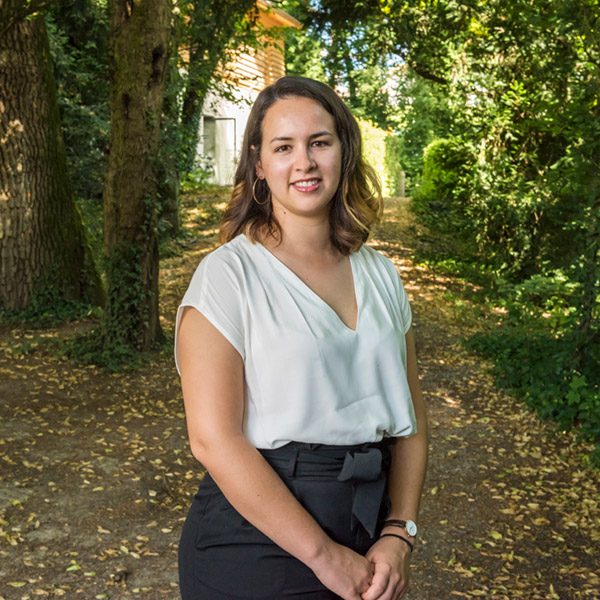 Ana Paula started working as the CCHN's Communications Officer in 2021. She is responsible for developing a digital marketing strategy and creating different kinds of communication content.
Before joining the CCHN, Ana worked as a freelance translator and editor for United Nations agencies and International Non-Governmental Organizations.
Ana holds a master's degree in Legal and Economic Translation from the University of Geneva (Switzerland). She speaks English, Spanish, and French.
Mathilde joined the CCHN in February 2023. She is responsible of promoting CCHN's work on social media, engaging with the community and creating communication materials.
Before, Mathilde worked at the Food and Agriculture Organisation of the United Nations (FAO) Geneva Liaison office and at the politics and governance department of the Ministry of Education of Quebec in Canada.
Mathilde holds a master's degree in Development Studies from the Geneva Graduate Institute (Switzerland), and a bachelor in Public Affairs and International Relations and a Certificate in Sustainable Development from Laval University (Canada). She speaks French and English.