"Frontline Negotiators": The CCHN podcast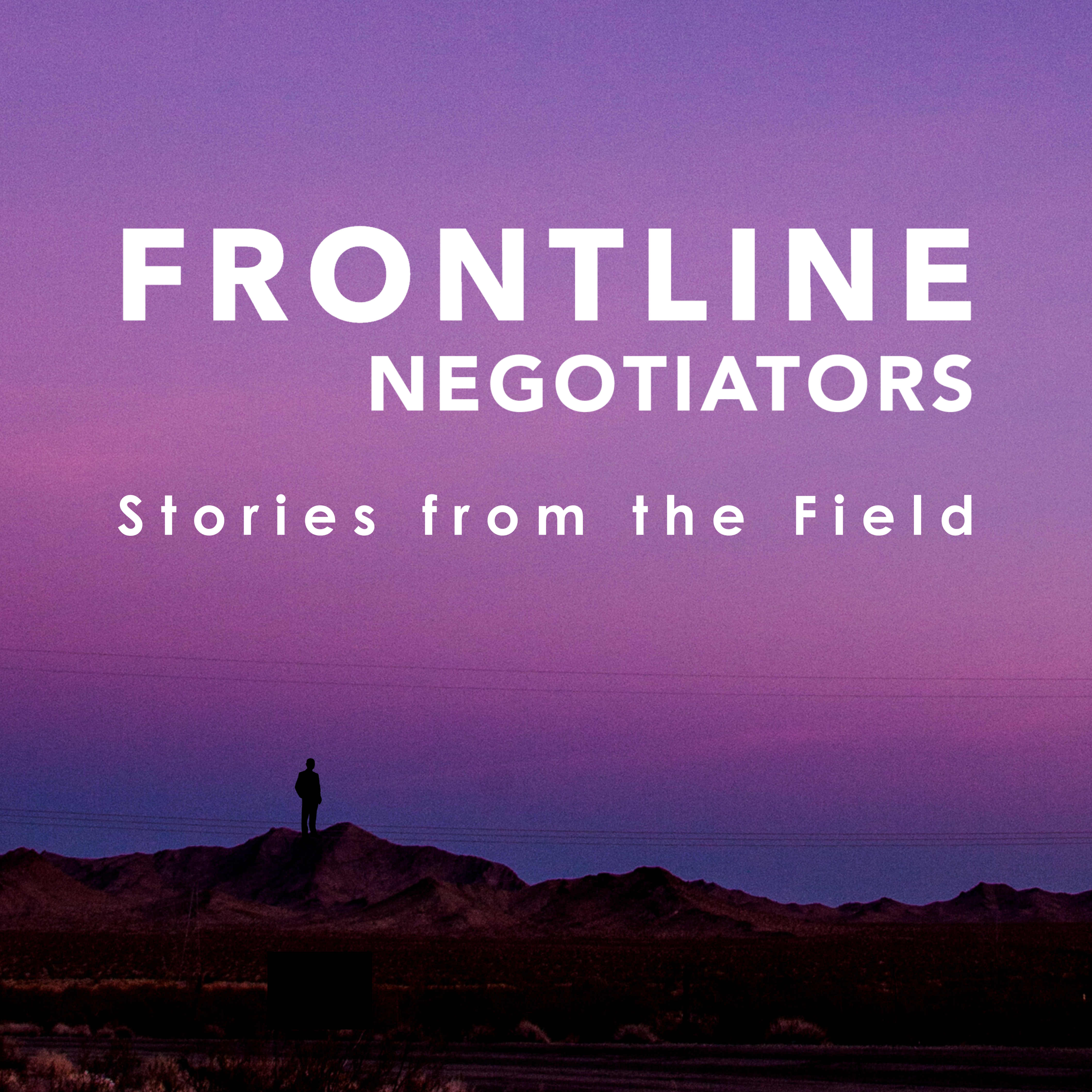 Every day, humanitarian workers negotiate with different counterparts – from armed groups to government authorities, and from religious leaders to displaced communities – to deliver aid in crisis situations. To negotiate successfully, these professionals need to carefully analyse the situation, create a strategic plan, and manage very high pressure.
In "Frontline Negotiators: Stories from the Field", CCHN's Research Project Manager Sofia Mueller guides you through personal stories told by humanitarian professionals who negotiate to access, assist and protect people in need.
This podcast series is produced by the Centre of Competence on Humanitarian Negotiation. The first season was launched on the occasion of International Podcast Day, 30 September 2022, with a new episode released each Wednesday.
Subscribe to our channels
"Frontline Negotiators: Stories from the field" is available on:
Listen to the podcast teaser
1. Kiran's story | Relying on negotiation tools to deal with armed groups
Kiran Kothari began his humanitarian career in the early 2000s, in the context of the Sri Lankan conflict, and has since then worked on several humanitarian missions internationally.
In this episode, Kiran shares about relying on the "Naivasha Grid": a methodology developed by a group of humanitarians meeting in Kenya in 2014 and a handy tool to prepare for and carry out all humanitarian negotiations. 
2. Ana's story | The artistry of negotiation
Ana Daza, a former video-maker from Colombia, completely turned her life around when she took her first humanitarian job. She now works in challenging, high-pressure conflict situations amidst armed groups. She takes care of her mental health by cultivating her passion for art and relying on the support of her team.  
Can't wait for the next episodes?
Don't forget to subscribe on your favourite platform!