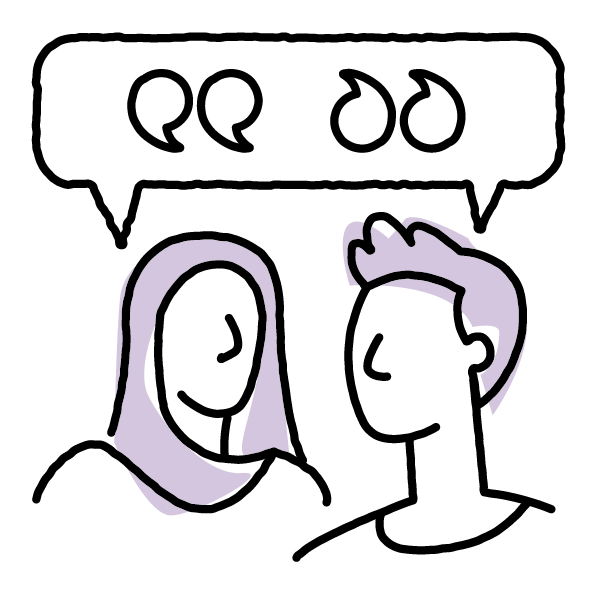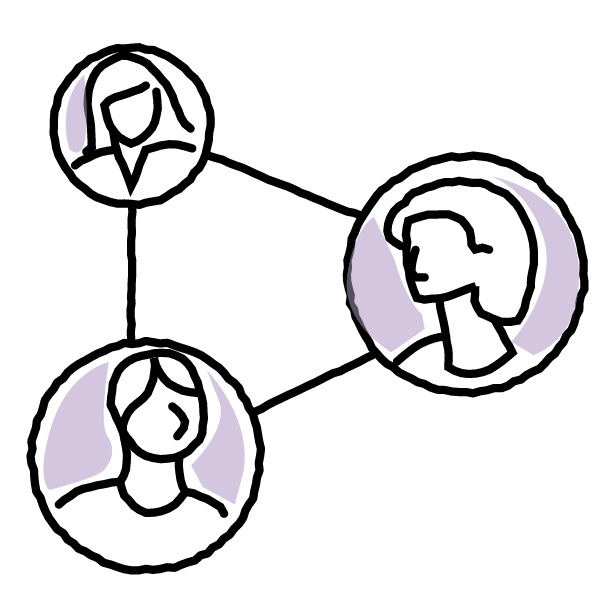 Facilitate critical reflections, learning and informal peer exchanges among frontline negotiators
The Centre offers a safe, informal and neutral space to discuss and review humanitarian negotiation practices in regions affected by conflicts.
Support the development of a stronger analytical framework and greater capacity for effective humanitarian negotiation
Informed by current practice, the Centre contributes to the professional and policy debates surrounding frontline negotiation processes, tools and strategies.
Foster a community of practice among humanitarian professionals engaged in frontline negotiations
The ultimate goal of the Centre is to facilitate the emergence of a global community of frontline negotiators across agencies, regions and themes.
Our five Strategic Partners are leading humanitarian agencies and organizations providing humanitarian assistance and protection in complex emergencies. This partnership was adopted at the High-Level Meeting of the Strategic Partners, organized under the auspices of the Swiss Permanent Mission to the UN in Geneva on 30 November 2015.
We serve as a central hub for the Strategic Partners' efforts to strengthen the capacity of humanitarian professionals to engage effectively in negotiation processes. While our activities are designed to support professional staff from the five Strategic Partner organisations, these activities are open to the participation of professionals from all humanitarian organisations active on the frontlines of conflict. 
Under the guidance of the Strategic Partnership, we are hosted by the ICRC for a period of five years. At the end of the incubation period, the Strategic Partners will decide on the opportunity to establish a permanent institutional framework for our activities. 
We rely on the financial and in-kind contributions of the Strategic Partners as well as external donors. The fiduciary responsibility for our management rests with the ICRC. 
We are staffed by secondees from our Strategic Partners to enable the development of peer support, policy analysis as well as communication and networking activities on humanitarian negotiation.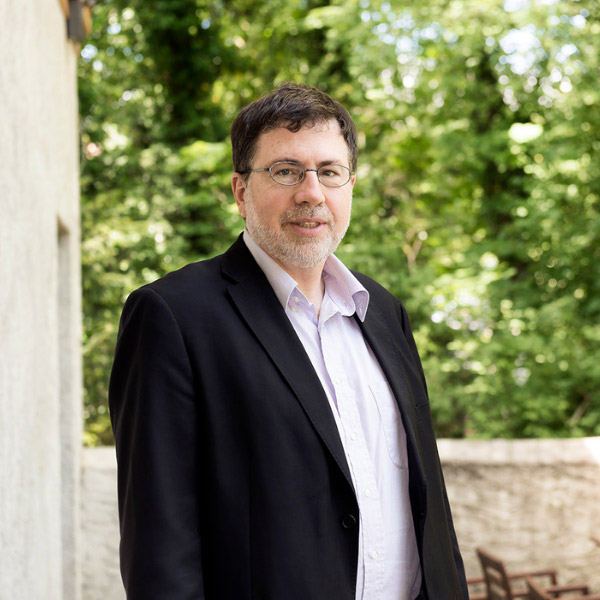 Claude Bruderlein is a Strategic Advisor to the President of the International Committee of the Red Cross (ICRC) and lead researcher on ICRC negotiation practices. In October 2016, he was elected Director of the joint Centre of Competence on Humanitarian Negotiation (CCHN). He has been engaged in international humanitarian action since 1985. From 1990 - 1995, he worked in humanitarian assistance and protection with the International Committee of the Red Cross (ICRC) in Iran, Israel and the Occupied Territories, Saudi Arabia, Kuwait and Yemen as well as in Geneva as a legal advisor to ICRC operations. In 1996, he joined the United Nations in New York as Special Advisor on Humanitarian Affairs. He worked particularly on humanitarian access in Afghanistan and North Korea as well as the humanitarian impact of sanctions at the Strategic Planning Unit of the Executive Office of the UN Secretary General. He maintains a faculty research and teaching appointment at the Harvard Kennedy School of Government and School of Public Health.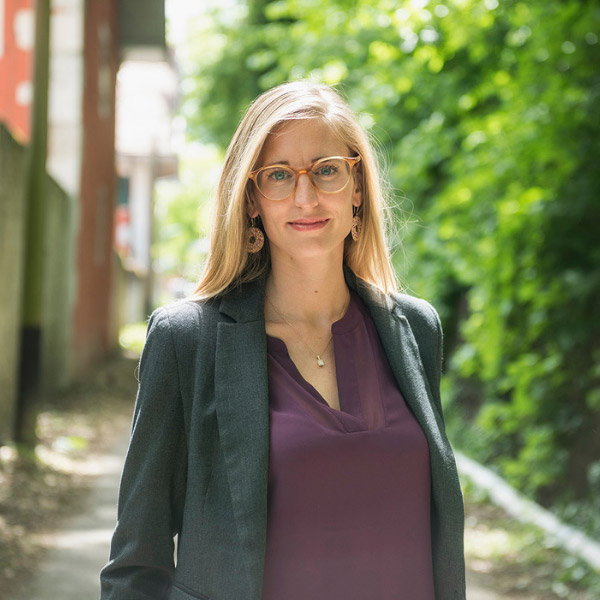 Joëlle Germanier was deployed with the ICRC in various field operations in Africa and Latin America as a protection delegate and Head of Office prior to joining the CCHN. Previously, she led within ICRC's Law and Policy Department a research project about International Humanitarian Law on the frontline, focusing on urban warfare. Besides her years of experience as a humanitarian practitioner, Joëlle worked as a political attaché for the Swiss Embassy in New Delhi. She holds an MA degree in International Public Law and a BA degree in International Relations from the University of Geneva and Vienna.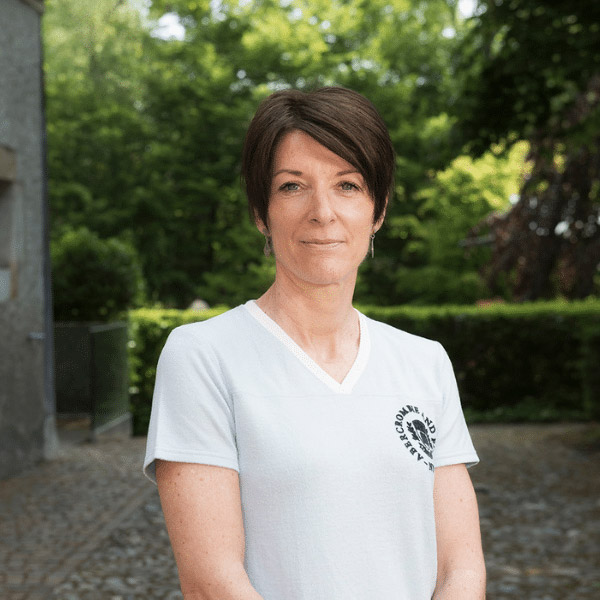 Martine is currently responsible for maintaining CCHN donor relations, coordinating event team and logistics, as well as overseeing administrative activities. Since she joined the ICRC in 1995, she has been engaging with humanitarian organizations and focusing on administrative, financial, logistical and HR issues. She has also worked in the field for many years, mainly in Chechnya, Congo-Brazzaville, Kenya, Sudan and South Sudan.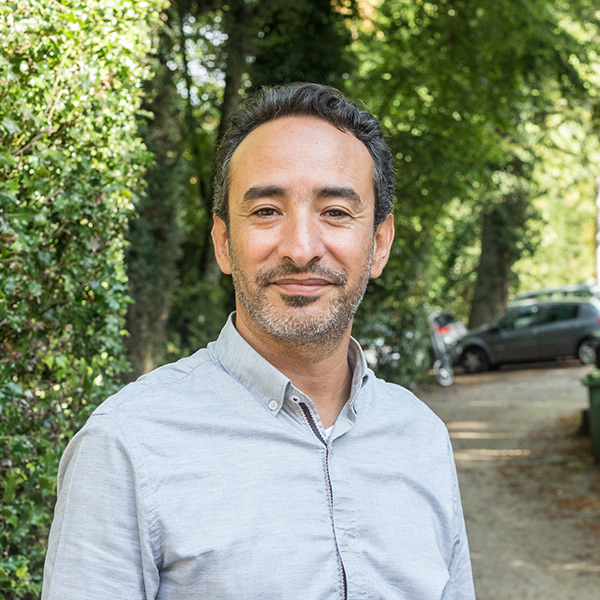 Toufik Naili joined the CCHN in September 2019 as Negotiation Support Specialist on Curriculum and Network. He has worked for the ICRC, in the Middle East, as a protection delegate, and for several years as a Learning Facilitator (L&D) for the Humanitarian Leadership Program in Africa, Asia and the Middle East. He also worked in ILOT as a Project coordinator for the decentralized french cooperation. Toufik holds a Master's Degree in Middle Eastern Studies from the University of Manchester.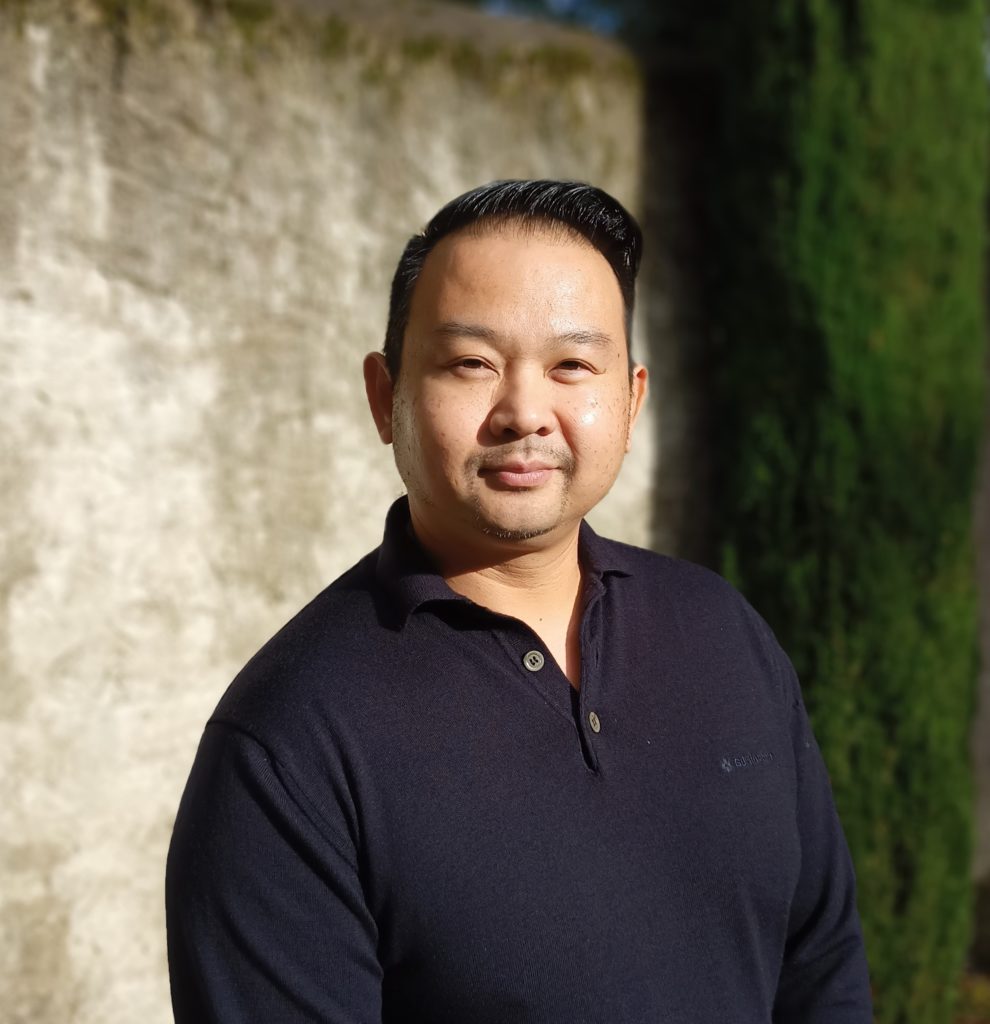 Patrick Somxaysana Vilayleck is the Negotiation Support Specialist at the Center of Competence on Humanitarian Negotiation (CCHN) for the Africa region. He has been engaged in humanitarian action since 1999, first in Turkey with the French Red Cross and in Afghanistan with Médecins Du Monde. From 2003 to 2018 Patrick led field operations at the International Committee of the Red Cross in various capacities, as head of mission and head of office in Rwanda, Former Yugoslav Republic, Guinea, Burundi, Myanmar, Lao PDR, Pakistan, and in Geneva as head of sector for cooperation and coordination. From 2018 to 2021, he directed his consultancy firm "SPV Consulting – For the Non-Profit sector", providing strategic and operational humanitarian advisory services to organizations and individuals in Africa (Nairobi and Dakar), Asia (Bangkok), Europe (Geneva), Middle East (Amman) and Australia (Melbourne).
Patrick holds an Executive Certificate in Public Leadership from the Harvard Kennedy School of Government, a Master of Arts in Contemporary History from the University Paris XII and a Bachelor of Arts in Business Administration from the University of Perpignan (France) and Freiburg-im-Breisgau (Germany).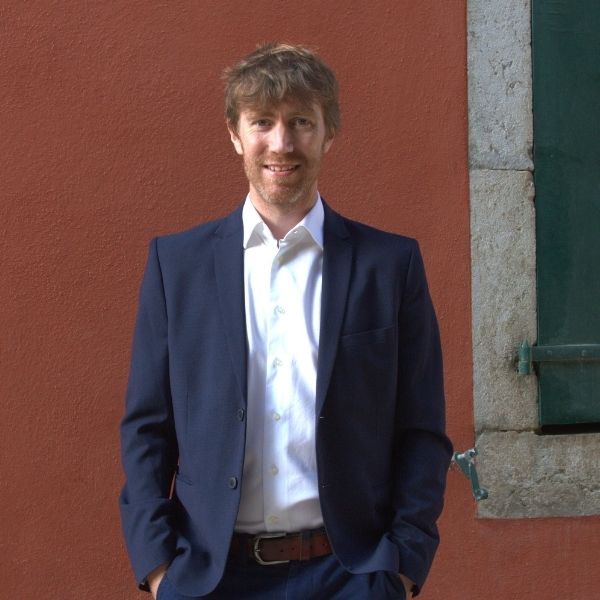 James Sadlier has ten years of humanitarian experience working with INGOs, Australian Red Cross and UN agencies, most recently as Civil-Military Coordinator for OCHA in North-East Nigeria. He has worked in conflict and natural disaster contexts including Afghanistan, Iraq and Bangladesh. James is an alumnus of Deakin University's Humanitarian Leadership programme where he also attained a Masters of Humanitarian Assistance.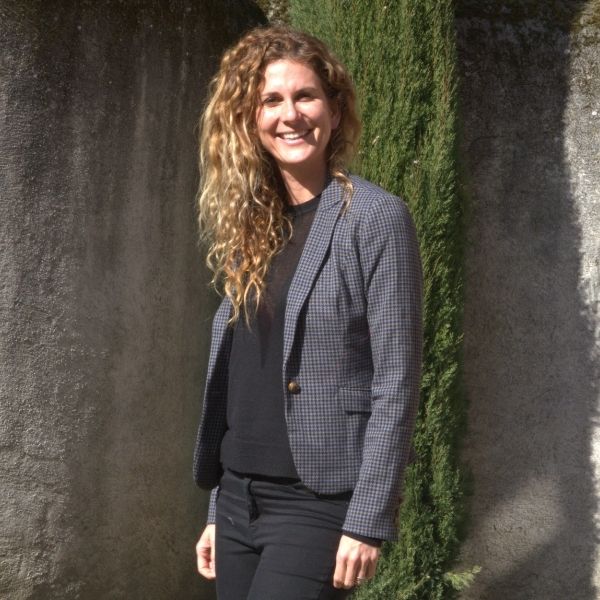 Stéphanie joined the ICRC through the Canadian Red Cross in 2013. She worked as a protection delegate in Colombia, supported the Detention Unit in Geneva before taking on a position as a consultant in humanitarian diplomacy for the Regional Delegation for Panama and the Caribbean. Previously she has worked for the International Centre for Crime Prevention in Quebec, Canada and for CUSO international in Peru. Her academic background in social studies, law and public administration have led her to professionally focus on development work and humanitarian action.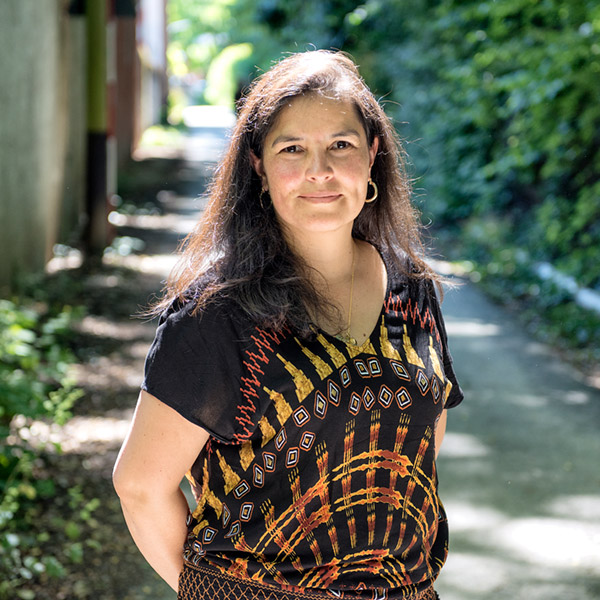 Marcia Vargas is a humanitarian professional with more than twenty years of experience on the ground in Latin America and Africa, both in conflict situations and natural disasters. She has a diploma in Political Science and International Relations, studied International Humanitarian Law IHL and Human Rights at the Geneva Academy of IHL and Human Rights. She is also a graduate of the Humanitarian Leadership program at Deakin University, Australia and is currently she is doing the Master of Advanced Studies in Peace Building from Swisspeace and the University of Basel.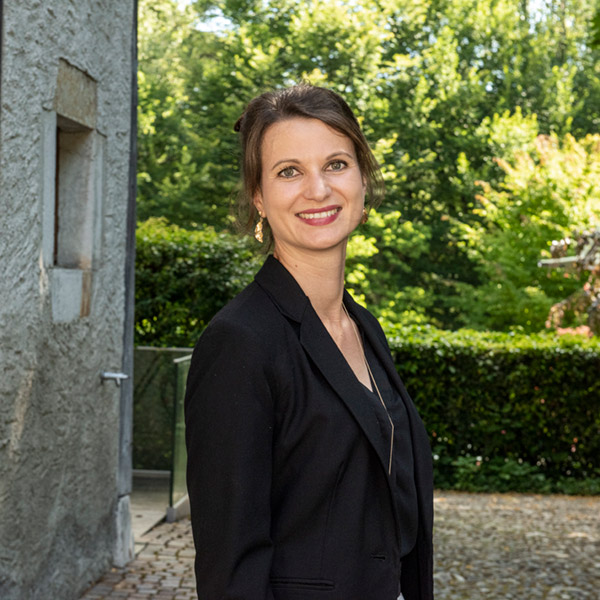 Fiorella Erni was on different field missions with the ICRC as a protection delegate in Gaza and Syria and as Head of Sub Delegation in South Sudan and Congo, DRC. Besides her field experience, Fiorella also worked as Program Responsible for the Horn of Africa at the Human Security Division of the Swiss Federal Department of Foreign Affairs and as Risk- and Crisis Management Consultant in the private sector. She holds an MA degree in Conflict and Development Studies from the Graduate Institute Geneva and a BA degree in Social Anthropology and Arabic Literature from the University of Zurich. Her academic research focussed predominantly on social identification among Palestinian youths in refugee camps Lebanon.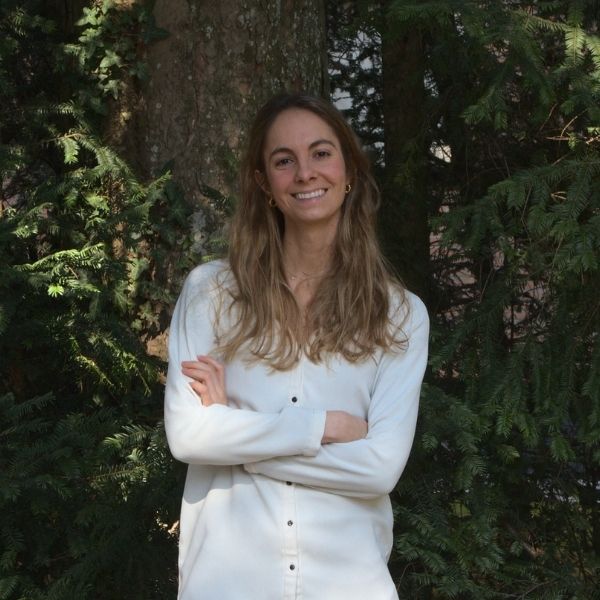 Eugenia joined the CCHN in January 2021. She provides support in the organization of the Training of Facilitators, fostering community engagement and coordinating the pool of facilitators, and carries out research for the Regional Think Tanks on current challenges in humanitarian negotiation. Previously, she worked in human rights research, policy analysis and events organization for INGOs and the EEAS. She holds a master's degree in Human Rights and Democratization from the European Inter-University Center of Human Rights.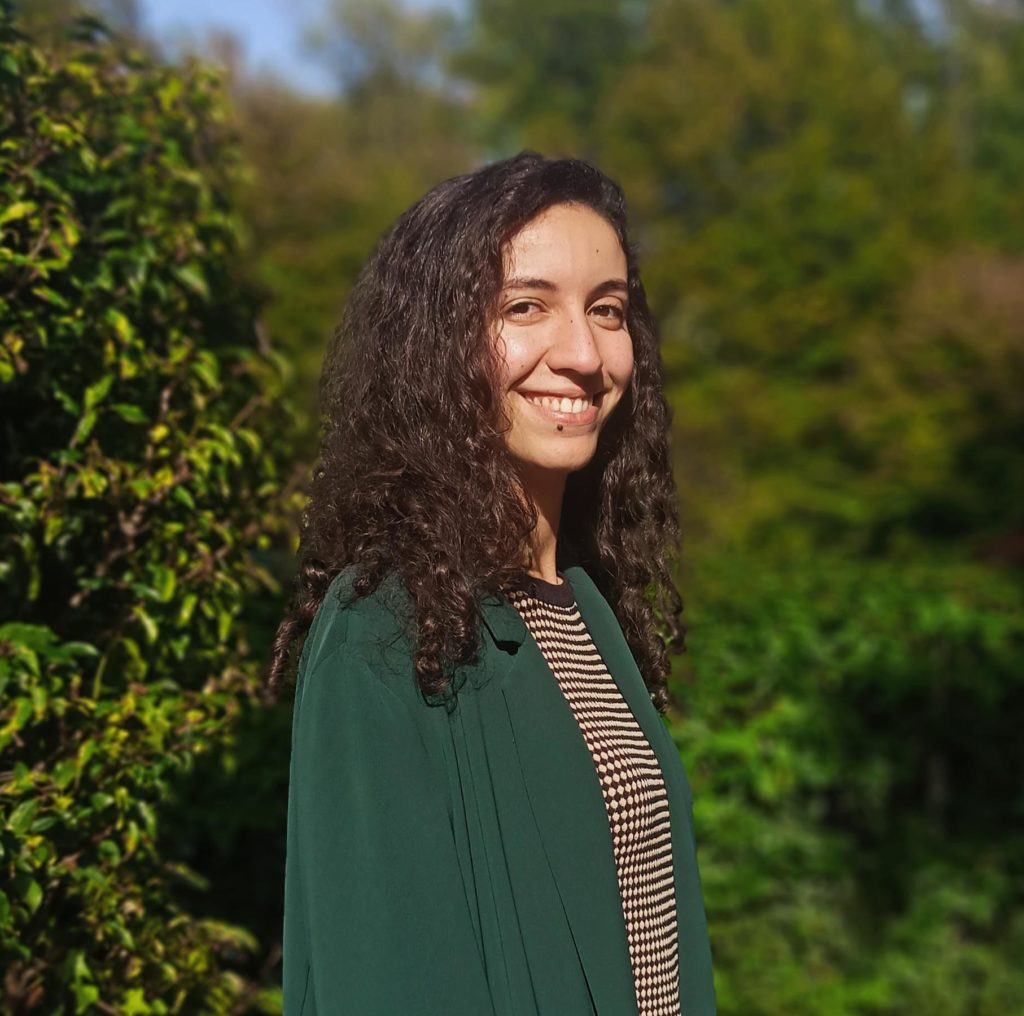 Zineb joined the CCHN in September 2021 as a Digital Hub Officer. She is responsible for supporting CCHN online events and community engagement for the Middle East and North Africa region. Before joining the CCHN, Zineb worked at the Center on Conflict, Development, and Peacebuilding in Geneva as a Research Assistant. Previously, she worked for UN agencies and INGOs on fundraising, partnerships, and event management. She holds a master's degree in International Affairs from the Graduate Institute of international and Development Studies.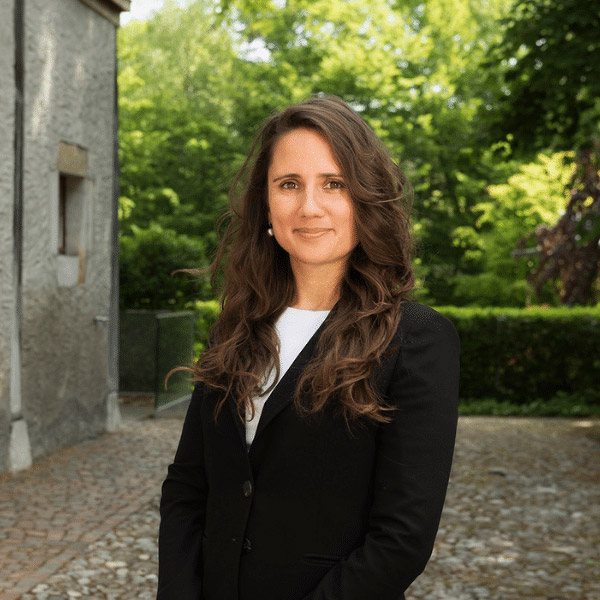 Sofia Mueller coordinates the R&D team and their respective activities and assists the Director in tasks linked to R&D and the general operations of the CCHN. She previously worked as a Project Coordinator for Initiatives of Change Switzerland, focusing on storytelling and migration. She holds an MA degree in Public Management and Politics from the University of Lausanne and Bern, and a BA degree in International Relations from the University of Geneva.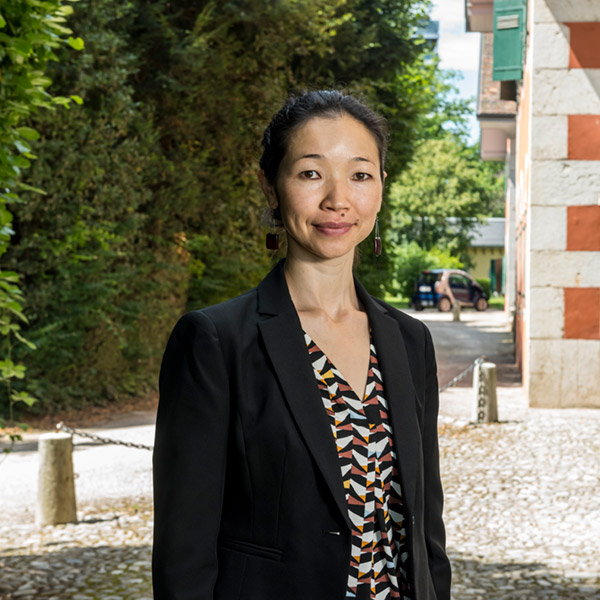 Dariha has 10 years of experience in humanitarian assistance and development. Prior to joining the CCHN, she worked for MSF on the Syria response between 2016-2019, in capacities from coordination to representation, based in Amman. Dariha also coordinated MSF projects in Ethiopia and Central African Republic. She worked as a technical consultant for UNRWA and UN Women. Earlier on, she coordinated a multi-agency post-conflict recovery program, the EU TASK consortium, in her home country Kyrgyzstan. Dariha holds an MA degree in Political Science from University of Bremen in Germany.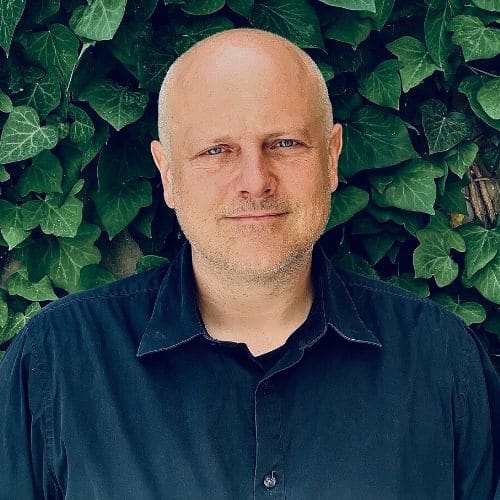 Brett first started working as a humanitarian in 2004 when deployed to Darfur, Sudan with Médecins Sans Frontières. Over the next 15 years he worked in a wide range of medical emergencies including communicable disease outbreaks, malnutrition, surgical interventions for war wounded, cross border remote medical programing, and IDP and refugee responses including primary and secondary care in places such as Ethiopia, Central African Republic, Democratic Republic of Congo, Nigeria, Haiti, Philippines, Chad and most recently in Jordan as Head of Mission for the Syria crisis. His focus at the CCHN is on Public Health in Conflict, looking at specific challenges and dilemmas related to the current health crisis and its social and humanitarian impact. He is lead on the project for Negotiating Access for COVID-19 Vaccination in Conflict Settings. He holds a Master of Science degree in International Relations from the London School of Economics and Political Science. He currently resides in Dakar, Senegal.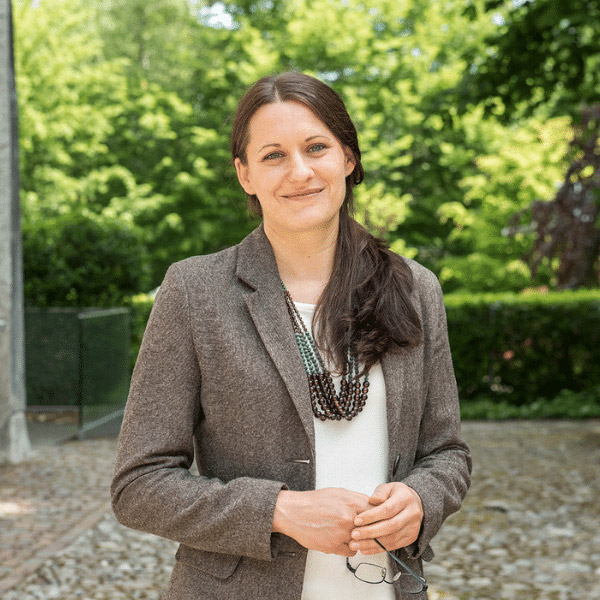 Maude is managing the Community of Care and the Systemization projects. She worked in the ICRC's Department of International Law and Policy as Executive Assistant and Information Management Officer, prior to joining CCHN. She has more than 15 years in several ICRC's Departments as Executive Assistant and Information Management Officer. She is also a certified Hypnotherapist and Master in Neuro-Linguistic Programming as well as an IPMA Project Manager.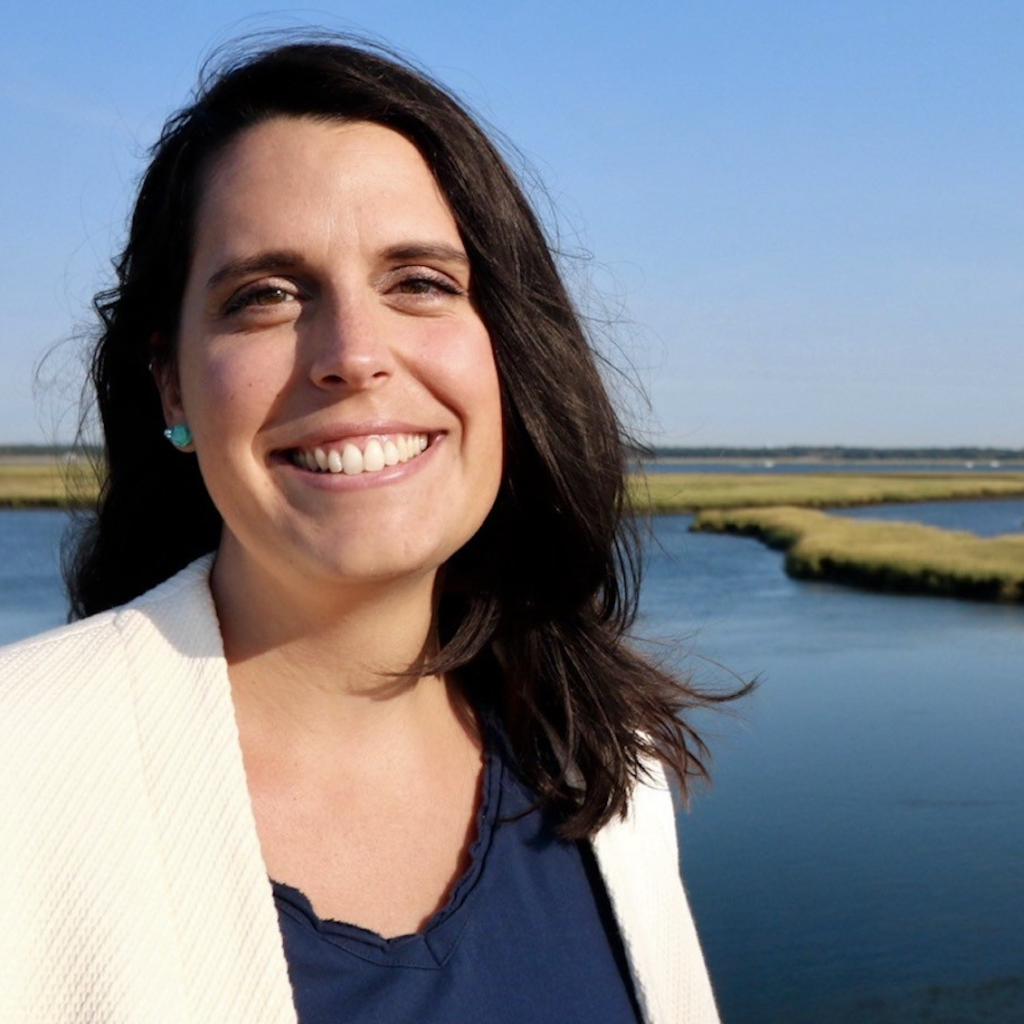 Working for over a decade with nonprofits, governments, foundations, and in academia across the globe, Maura learned how organizations succeed and how they fail in creating systemic change. She brings these lessons to CCHN as a researcher exploring complexity in humanitarian negotiation. Coming to CCHN from Harvard University, Maura supports thematic research at CCHN including migration, vaccination in conflict, environmental hazards, and negotiating in complex environments. She brings her background as a mixed methods researcher with an emphasis on qualitative analysis to projects while working with her CCHN colleagues to bridge theory and practice.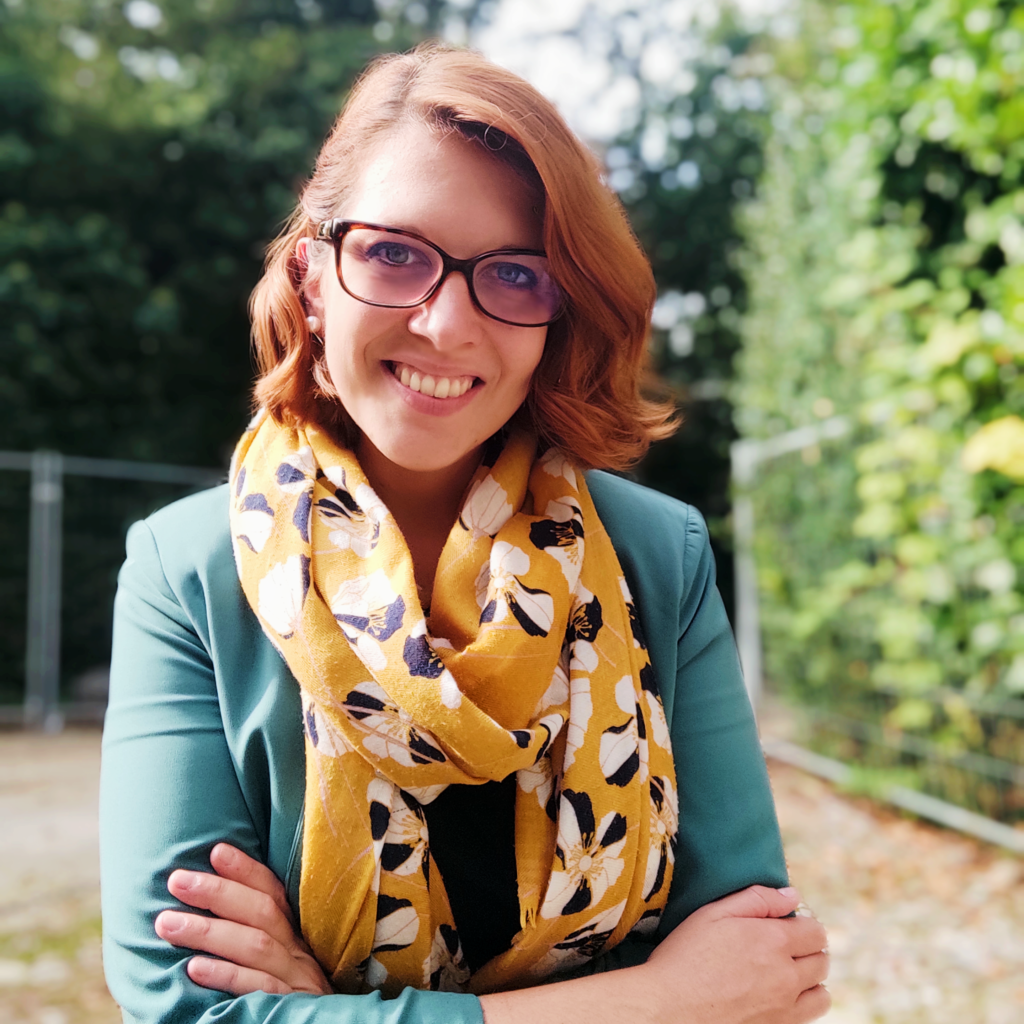 Barbara joined the CCHN as Communication Coordinator in 2021. Before then, she was in charge of the communication department at Sphere, an NGO focusing on minimum humanitarian standards, and at ICMC, a humanitarian organisation working around displacement. Previously, she worked with Médecins Sans Frontières.
Barbara holds a Master's Degree in International Law from the Graduate Institute of International and Development Studies (Switzerland), an undergraduate degree in Human Rights from the University of Padua (Italy), and an Advanced Certificate in Corporate Communications from the University of Fribourg's School of Management. In addition to English and French, Barbara speaks Italian and Spanish.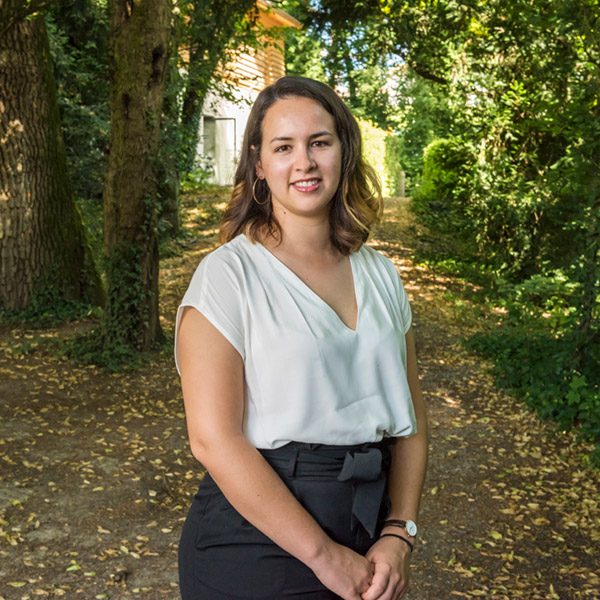 Ana Paula Espinosa Mooser joined the CCHN in May 2020 as a Communication Associate. She is responsible for supporting CCHN communication activities, including but not limited to humanitarian negotiation community engagement, external relations, event, and promotional materials, publications and donor visibility. Previously, she worked as a freelance translator for UN agencies and INGOs. She holds a master's degree in Legal and Economic Translation from the University of Geneva.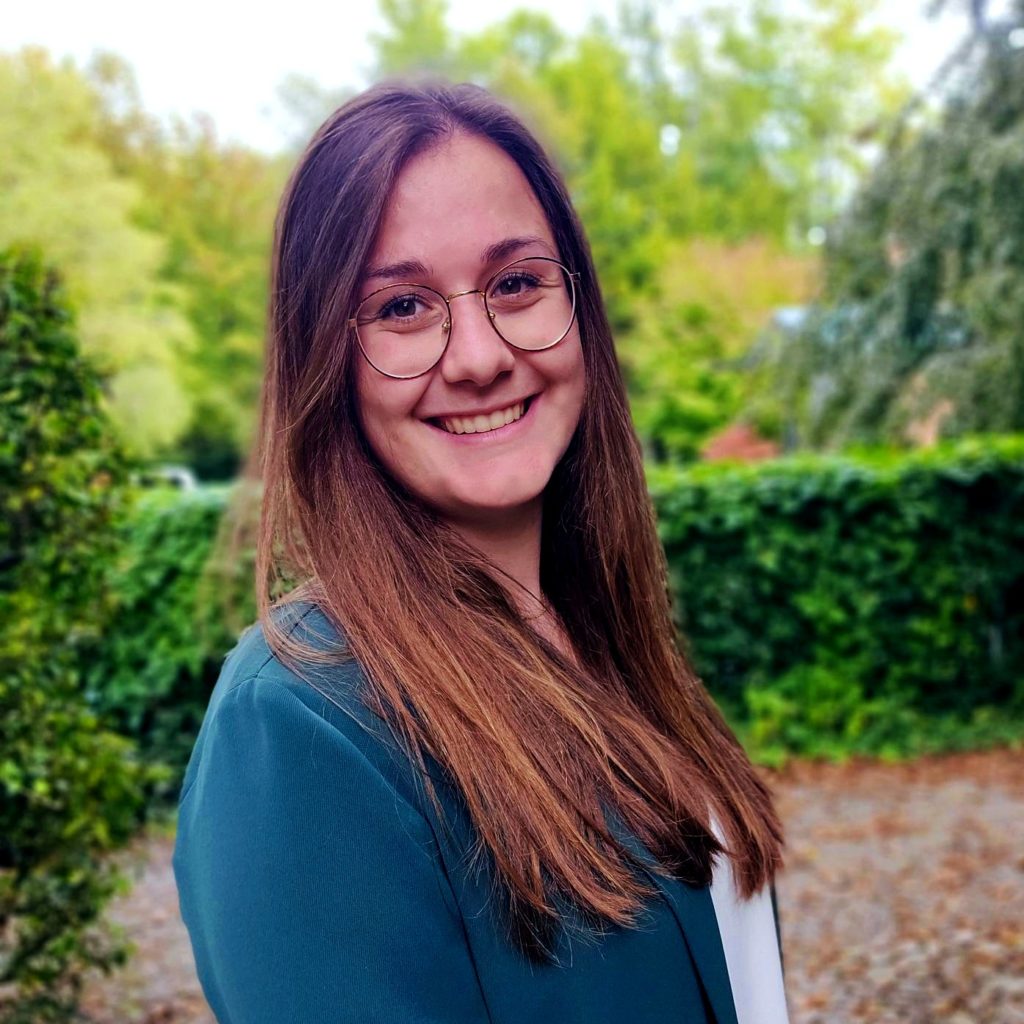 Lis Zandberg joined the CCHN Team as the new Communication Associate. In this role, she supports the team mostly in external and internal communication, management of digital tools, and event promotion. Before joining CCHN, Lis worked in the NGO sector where she was responsible for day-to-day support, knowledge management, and the customization and implementation of new digital tools and processes. Lis holds a joint MA degree of the Erasmus Mundus MA Global Studies program, which she attended at the University of Wrocław (PL), Stellenbosch University (ZA), and Ghent University (BE).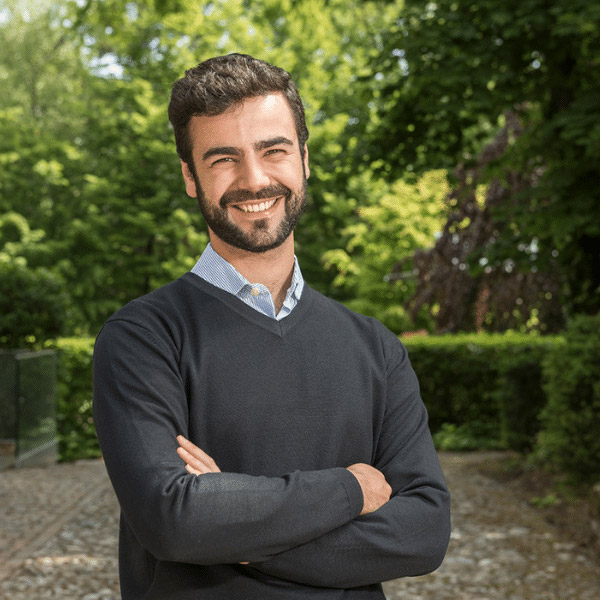 Nikolas Rubiato is currently responsible for the logistics of the different CCHN workshops taking place around the world. Previously he had worked for the Conseil Européen pour la Recherche Nucléaire (CERN) as a protocol officer in charge of organizing the visits of the official guests of the directorate. He has a diploma in hospitality management but has always been interested in the organization of events particularly in the humanitarian field.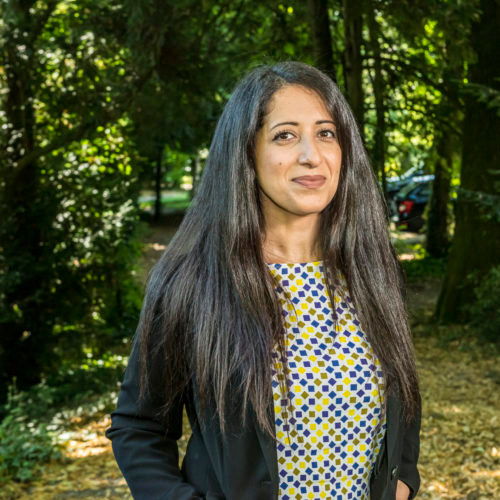 Liza Abdulla joined the CCHN in May 2020. She is currently responsible for organizing online and worldwide workshops. Previously she had worked in the travel and tourism sector for 10 years and especially in several travel offices such as P&G, Swiss TV, and ICRC and has also experience in hotel management. She holds a diploma in tourism and apprentice trainer. Liza is very interested in humanitarian aid and gives French lessons to Afghan refugees as a volunteer.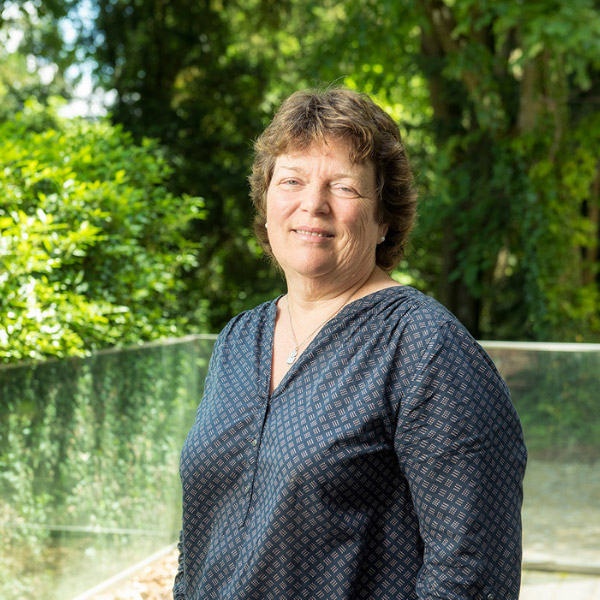 Jane Bennett joined the CCHN team in December 2018 as a part-time Accountant. She is a qualified C.P.A. and finance and HR professional with over 20 years of experience in humanitarian and human rights NGOs. Previously, she served as the Director of Finance and Administration – in Geneva for the International Commission of Jurists, ICVA (the International Council of Voluntary Agencies), and the World YWCA and, in Jordan, for the International Medical Corps.