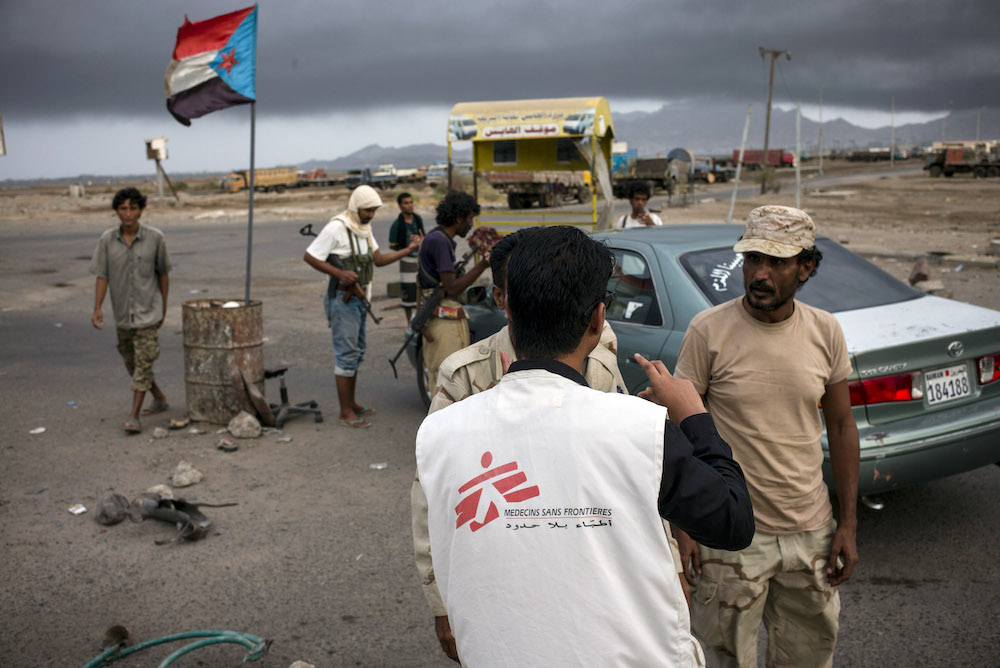 Yemen. An MSF staff is speaking with armed men at a checkpoint. Photo credit: Guillaume Binet/MYOP
In November 2020, the Centre of Competence on Humanitarian Negotiation (CCHN) and the Harvard Humanitarian Initiative (HHI) launched the Middle East Think Tank on Crisis Negotiation.
Composed of over 30 highly experienced humanitarian field practitioners, the Think Tank has one objective: to think outside the "humanitarian box" and offer humanitarian professionals a space to jointly come up with innovative solutions to today's most critical humanitarian negotiation challenges.
Through in-depth discussions, interviews, and consultations, the members of the Think Tank identified four recurring humanitarian negotiation dilemmas in the Middle East.
Working in sub-groups dedicated to each topic, the members of the Think Tank consulted experts from other disciplines, such as police officers trained in crowd control, teachers at diplomatic academies, business negotiators, or trainers of the armed forces about how they carry out their negotiations and what humanitarian negotiators can learn from them. The findings of this work are presented in a short report, which includes some recommendations to successfully work around these recurring challenges. It is, in summary, a new approach to humanitarian negotiations developed by frontline humanitarian negotiators, for frontline humanitarian negotiators. Enjoy the read!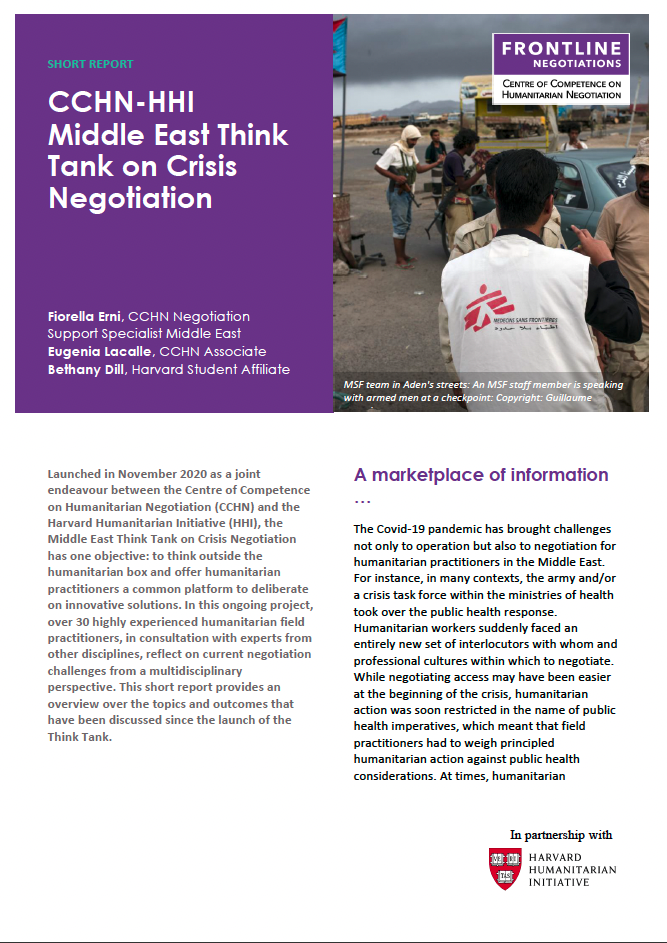 CCHN-HHI Middle East Think Tank on Crisis Negotiation
Short report
Start reading
For any questions or comments, do not hesitate to contact: Fiorella Erni | CCHN's Negotiation Support Specialist for the Middle East [email protected].