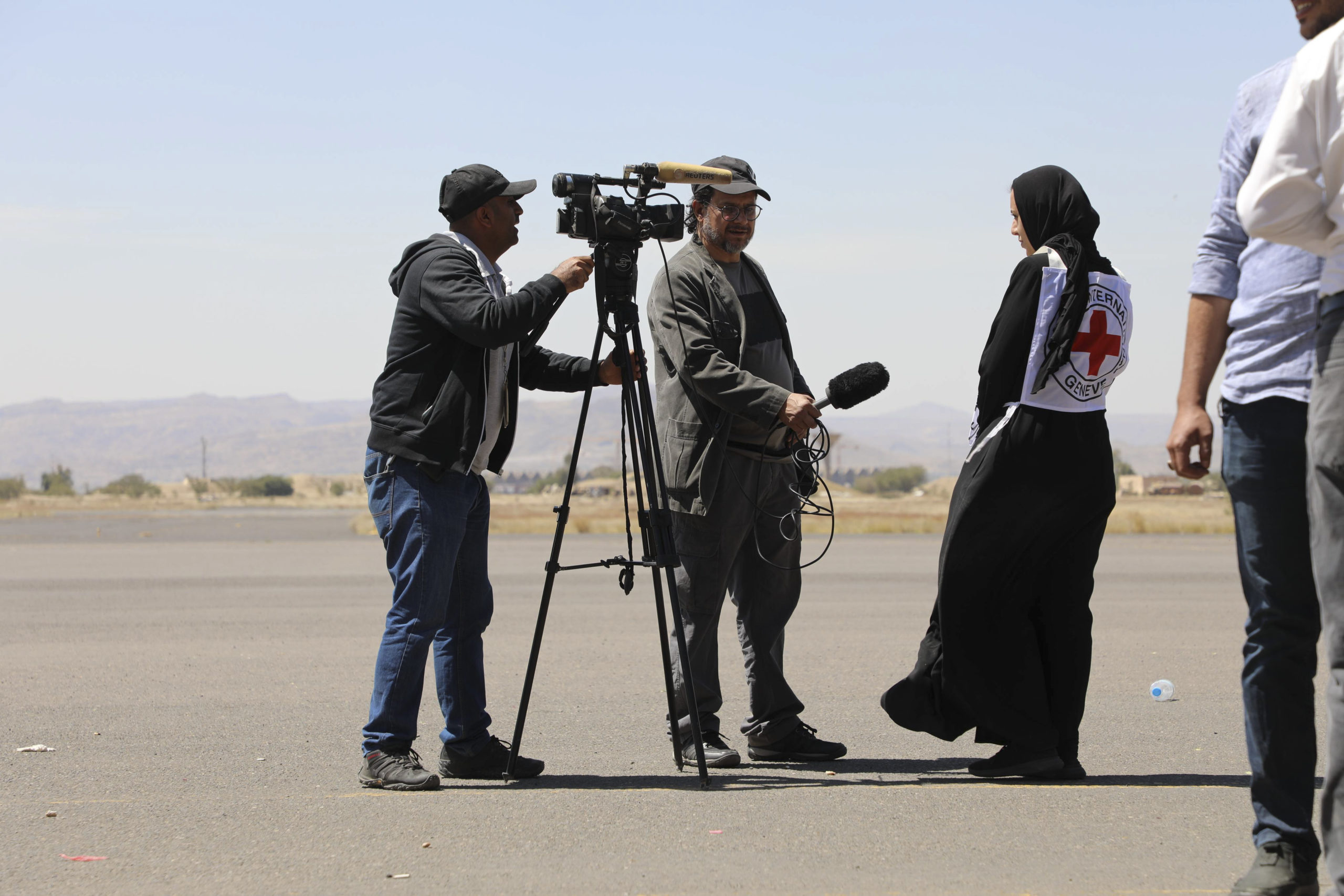 Sanaa, airport. The ICRC Yemen spokesperson gives an interview to one of the media channels that covers the release operation. Photo credit: ICRC

Aligning a communication strategy with an ongoing humanitarian mission, dealing with the immediacy of social media or negotiating for the consent of people appearing in communication materials are all negotiation challenges communication professionals face in their work with humanitarian organisations. 
Over the course of 2022, the Centre of Competence on Humanitarian Negotiation (CCHN) observed that a growing number of communication professionals working for humanitarian organisations had an interest in joining the workshops on frontline humanitarian negotiation. 
To better understand why communication professionals are increasingly seeking capacity-building workshops focused on humanitarian negotiation, the CCHN decided to conduct a series of interviews with humanitarian practitioners in communication roles. 
Results show that communication professionals face many challenges related to humanitarian negotiation, including: 
A lack of understanding of how communication influences the dynamics of operational humanitarian work.

 

An unclear role within the negotiation process.

 

Handling the immediacy of modern communication and social media, including misinformation and disinformation campaigns.

 
After these discussions, the CCHN identified some needs among operational communication professionals and proposed to organise a peer workshop on frontline humanitarian negotiation focused on the needs of communication professionals, which took place from 20 to 24 June 2022. More of these workshops will be organised in the future, so keep an eye on our events page! 
REPORT
The role of communication professionals in humanitarian negotiations
Learn more about the main challenges communication professionals face when it comes to humanitarian negotiations in this short report.
Download