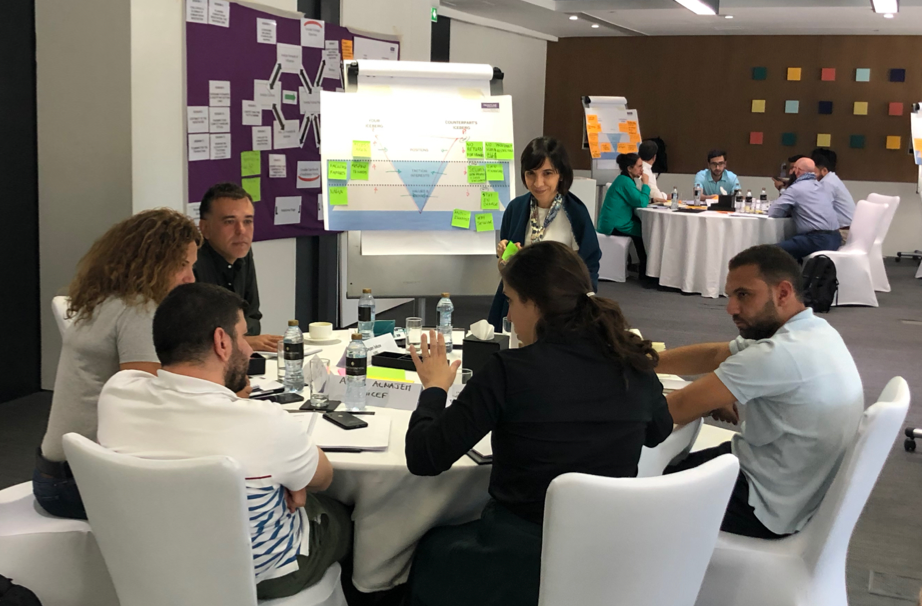 Defining the common shared space of the negotiation. (Photo Credit: Nikolas Rubiato/CCHN)
Responding to a request from its Strategic Partners, the CCHN aims to explore the interface between risk management and humanitarian negotiation. On 16-20 September 2019, it organized a Peer Workshop on Humanitarian Negotiation followed by a Specialized Session on the Interface between Risk Management and Humanitarian Negotiation in Field Operations in Dubai, UAE.
The events provided a platform for a peer-to-peer exchange on the personal experience of participants related to dealing with uncertainty and risks as humanitarian negotiators.
"It was a great experience to have a constructive dialogue with a mix of field staff, risk managers and policy-makers from various organisations," said Naïma Weibel, CCHN Negotiation Support Specialist for Asia.
"Having external experts in the room was very stimulating and allowed us to have in-depth conversations and discuss several case studies," Naïma added.

The participants were divided into several working groups to allow for small group discussions at each table. (Photo Credit: Nikolas Rubiato/CCHN)
A Clearer Understanding of Humanitarian Negotiation
The Peer Workshop on the first three days focused on a series of practical humanitarian negotiation tools. It was followed by a Specialized Session looking specifically at the interface between humanitarian negotiation and risk management in field operations.
"I found the workshops enriching, enabling, systematizing, and pragmatic," said Dejan Ivkov, ICRC Protection Delegate who attended both events. "The discussions and exercises were based on real events which made the workshop very useful and engaging," Ivkov added.
"The Naivasha grid is a very comprehensive methodology!" said Samuel Bonnet, ICRC Senior Advisor to the Director-General. "I understand now clearly the specifics of humanitarian negotiation compared to other forms of negotiation and mediation. It completes the other transactional negotiation training I got in the past."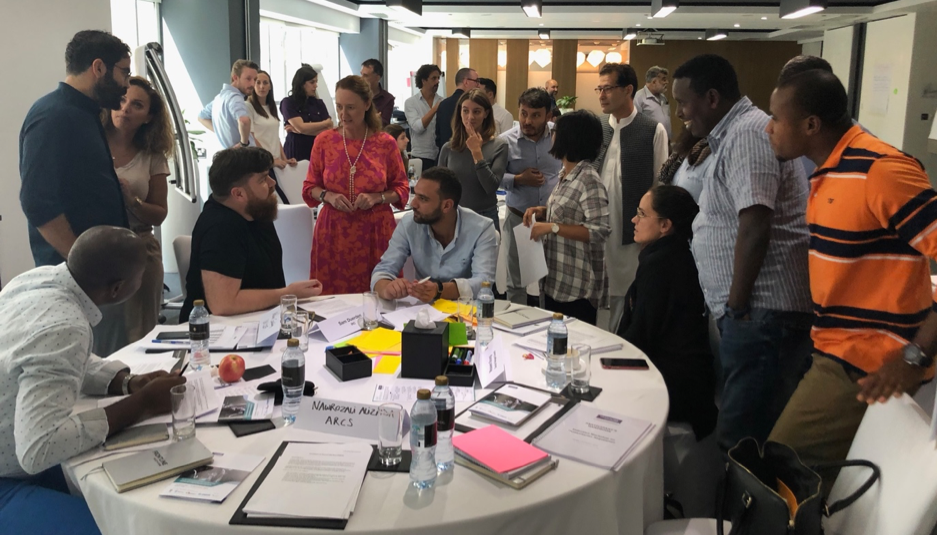 A role-play with factice humanitarian organizations negotiating amongst each other in order to deliver humanitarian assistance. (Photo Credit: Nikolas Rubiato/CCHN)
The interface between risk management and humanitarian negotiation
The Specialized Session included a presentation of a risk management framework and introductory risk management tools applicable to the planning and monitoring of humanitarian negotiations, introduced by Pascal Daudin from Anthropos Deep Security.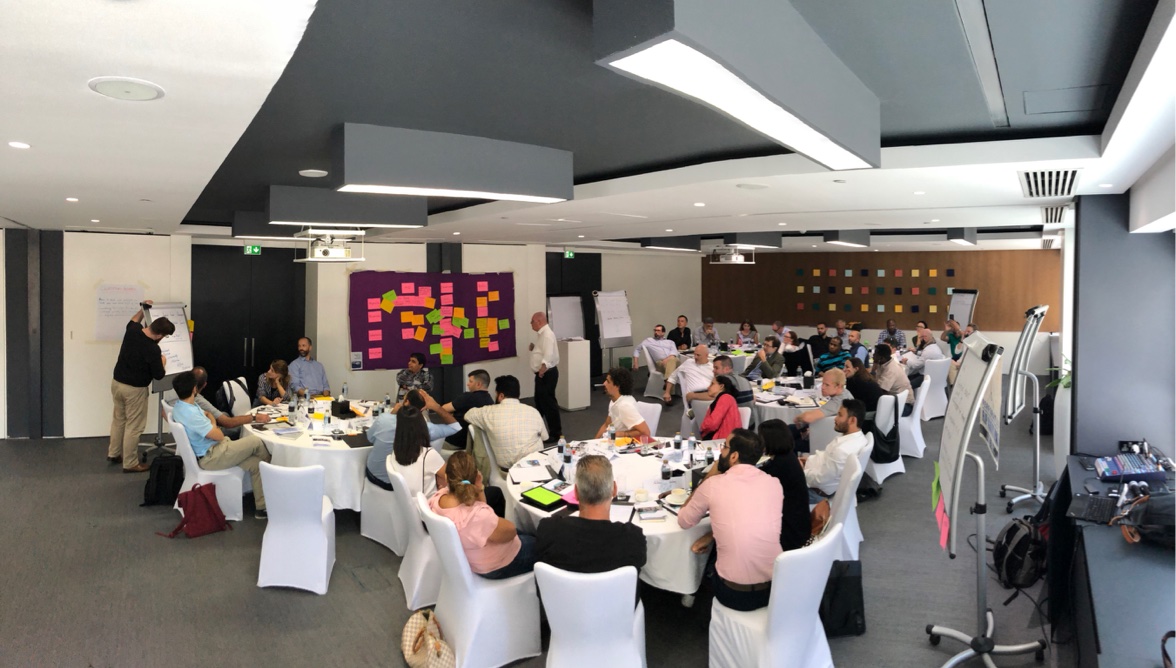 Each working group had a chance to present the risk mitigation plan they developed for each case study. (Photo Credit: Nikolas Rubiato/CCHN)
Participants also engaged in a negotiation simulation to apply these tools in a fictive and multifaceted risk environment.
"Despite decades of field experience, this session was still an eye-opener on key access vs risk appetite for me," said Hans Vikoler, WFP Programme Policy Adivsor.
"First of all, the amazing experiences, insights and views of the CCHN Director, Claude Bruderlein in his presentations and discussions. Also, the fact that through a well-informed and collective risk analysis and prioritization one can understand opportunities for better readiness and become an 'enabler of risks'," added Vikoler.
Lastly, the participants discussed the usefulness and application of a risk management framework to frontline humanitarian negotiation.
Considering the strong interest and feedback received, the topic of risk management and humanitarian negotiation will feed into several CCHN workstreams in 2020.