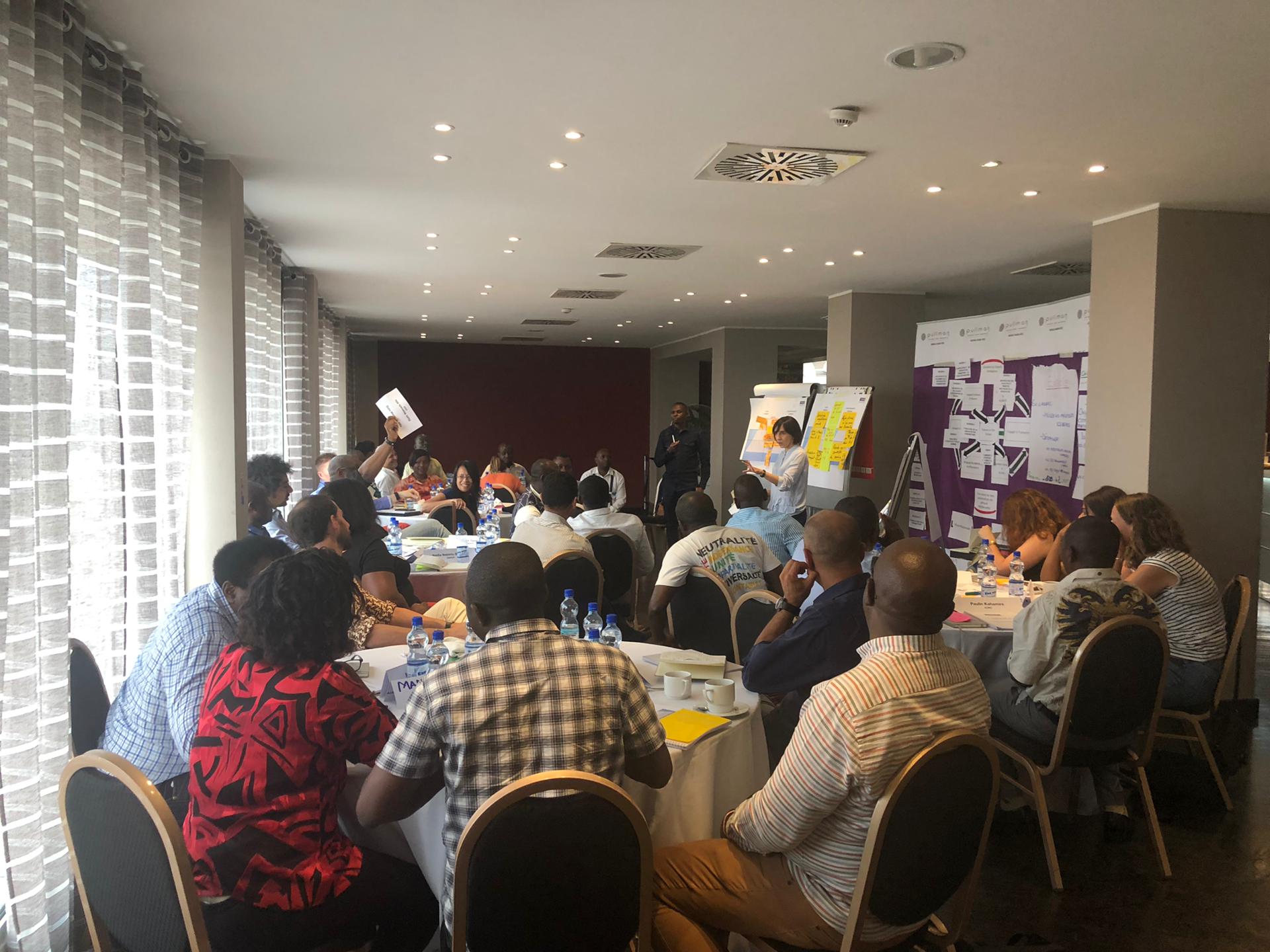 At the end of each session, the facilitators and participants were actively engaged in sharing feedback. (Photo Credit: Sofia Mueller/CCHN)
Only a few weeks after the first Atelier de Négociation Humanitaire (French for Peer Workshop on Humanitarian Negotiation) in Senegal, the CCHN organized another negotiation workshop in Kinshasa, Democratic Republic Congo (DRC) from 10 – 12 September 2019. The event marked an important milestone in the development of the CCHN's community of frontline negotiators in francophone Africa.
"It was our first Peer Workshop in DRC and only our second in French which means our community is growing and our support is reaching entirely new groups of humanitarian workers and frontline negotiators," Will Harper, CCHN Negotiation Support Specialist for Africa said.
"I am already receiving requests from participants and others about a return to DRC for follow up support and another workshop," Harper added. "There is a great motivation from participants to continue to engage with CCHN, which is very positive."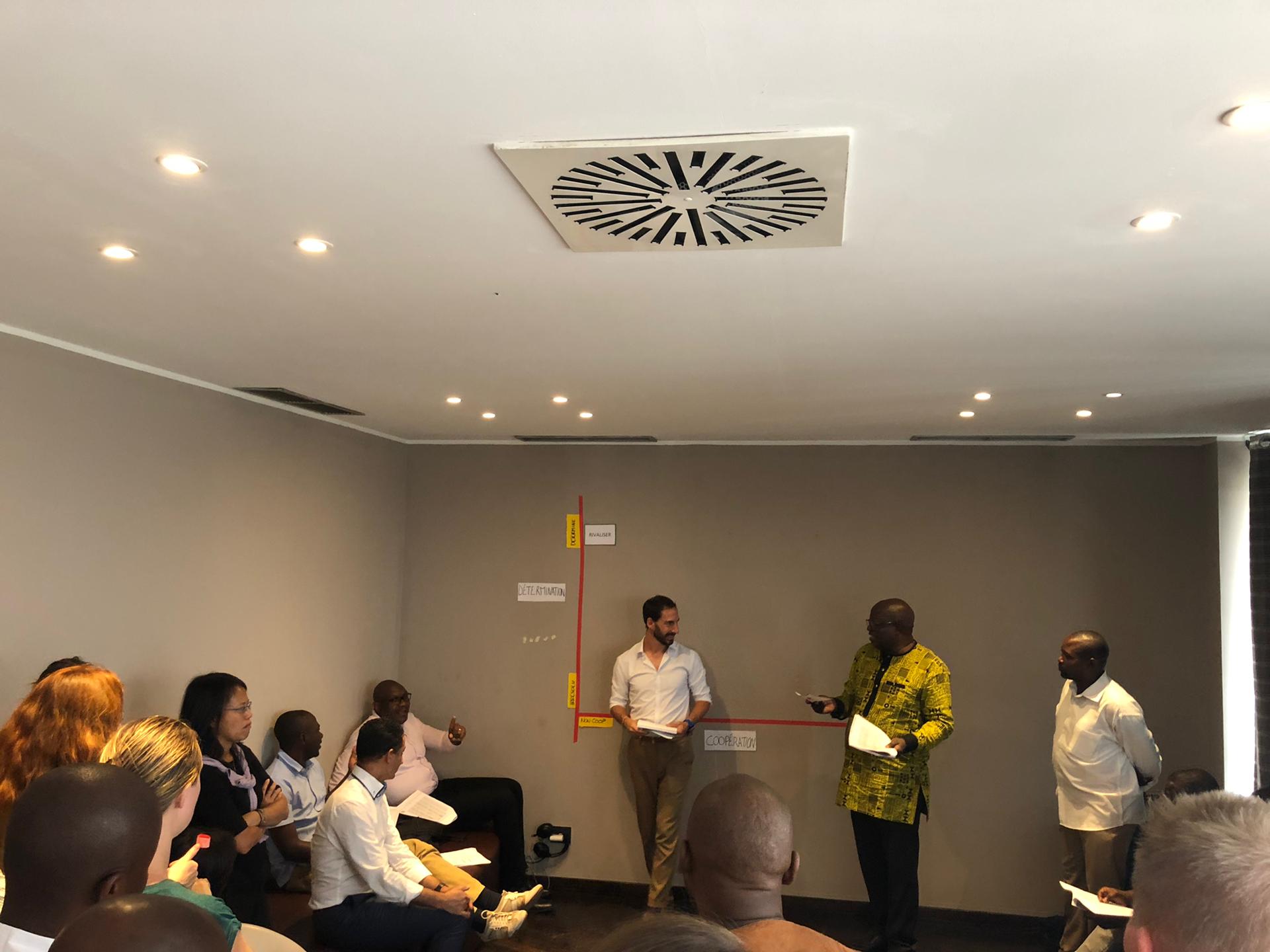 A facilitator and participants were discussing different conflict-handling styles. (Photo Credit: Sofia Mueller/CCHN)
Practical Learning and Continuous Engagement
Paulin Kahamire, ICRC Field Protection Officer found that the workshop "allowed us to read and better understand some theoretical concepts and other literature relating to the important issues of humanitarian negotiation with practical cases and experiences of other frontline negotiators."
The workshop was also beneficial to the facilitators. "Even when we have to play the role of facilitator, we continue to learn both about the concepts of frontline negotiations as well as from the concrete, real-life examples provided by the participants," Makram Soua said.
Before the workshop, the participants explored the CCHN tools and methods on CCHN Connect to prepare themselves for the sessions. "I have enjoyed it and learned a lot, especially on the chapter of context analysis as well as negotiation planning," Kahamire said.
"The online platform will allow us to continue the discussion even from a distance," said Alert Moluba, Safety and Security Officer of the Danish Refugee Council.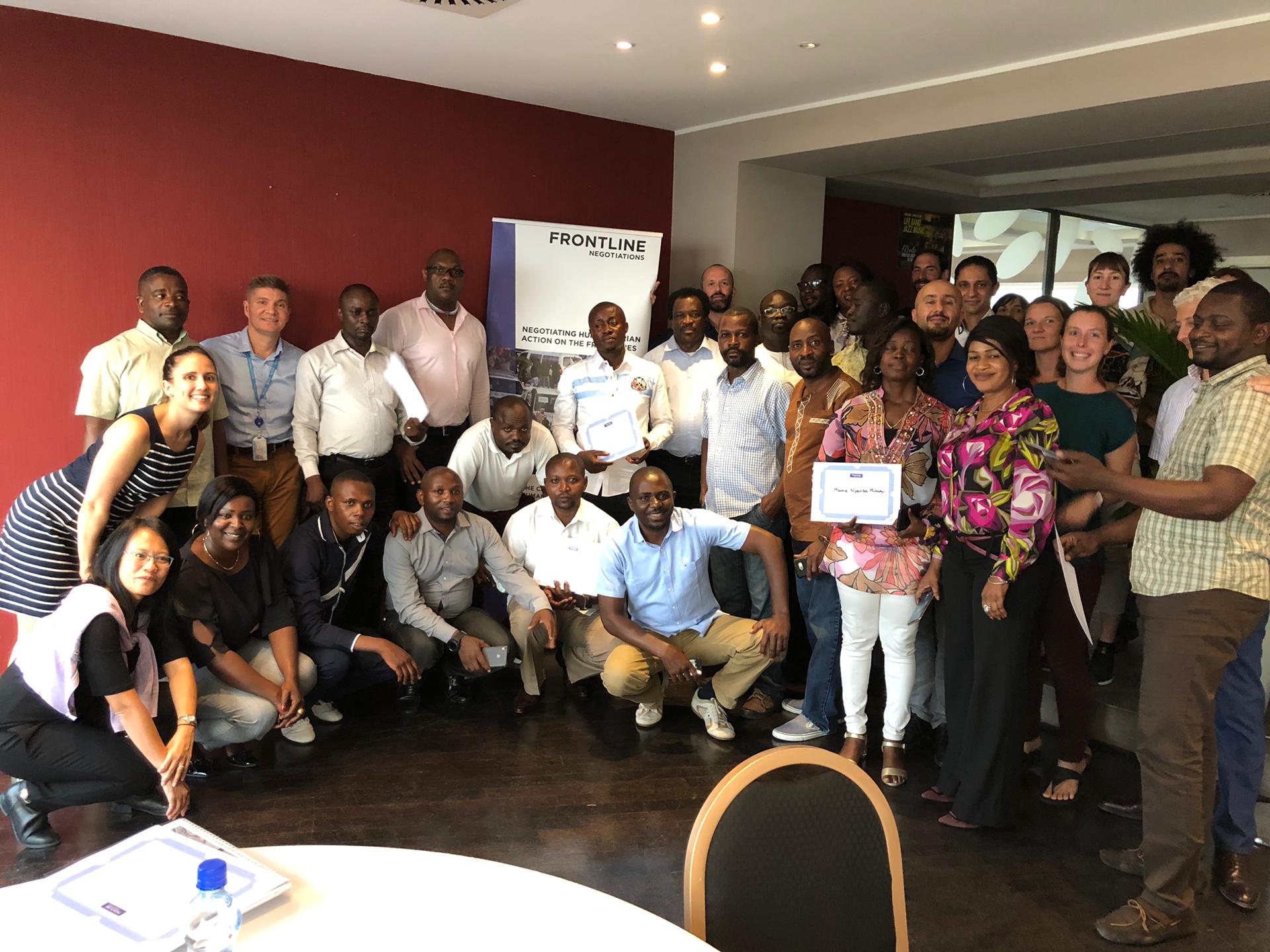 At the end of the workshop, each participant received a certificate. (Photo Credit: Sofia Mueller/CCHN)
To continue growing its community in francophone Africa, the CCHN has scheduled another Atelier de Négociation Humanitaire in 2020.