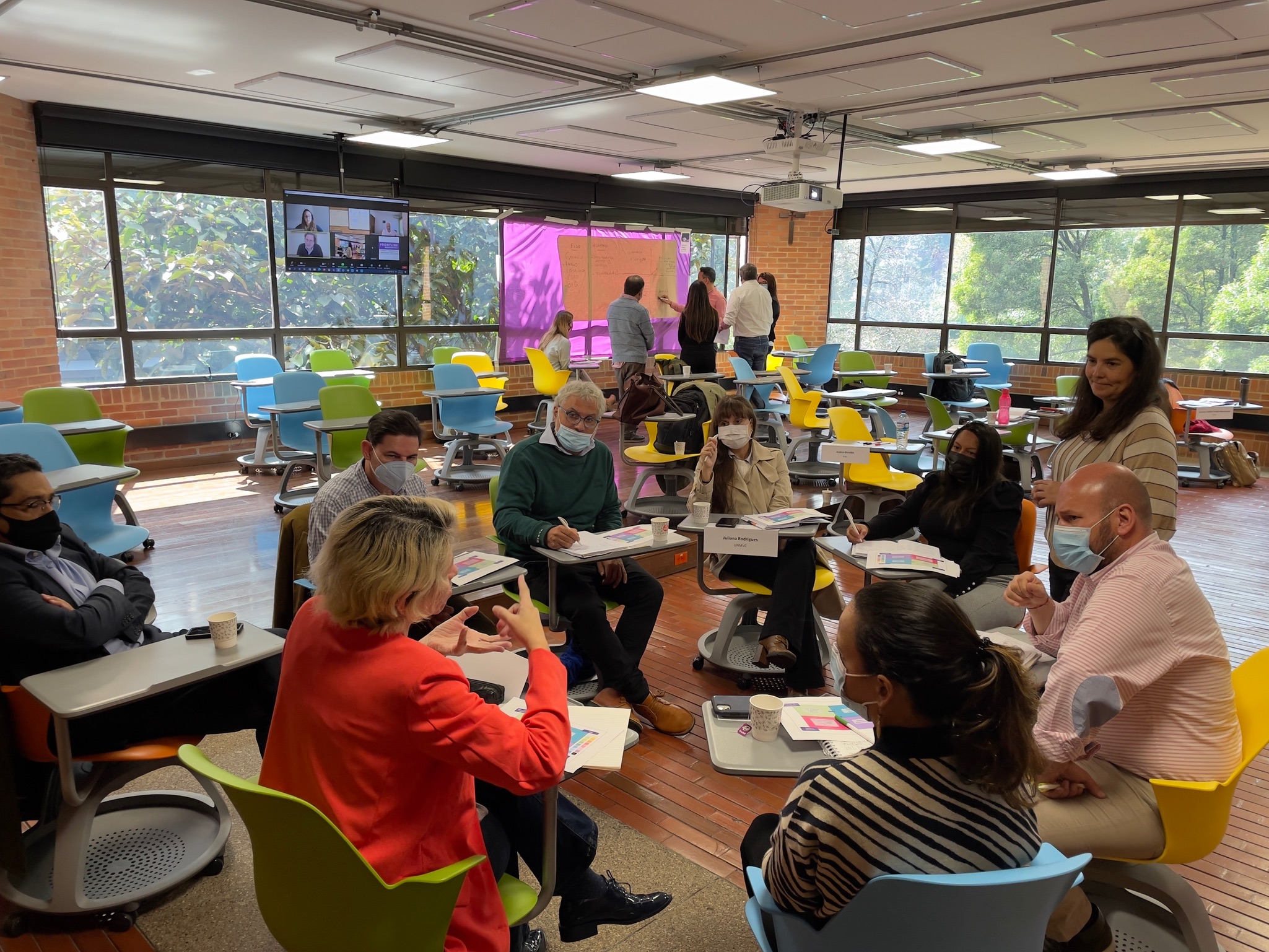 Colombia. Humanitarian professionals attend a CCHN workshop on humanitarian negotiation in 2021. Photo credit: CCHN
The early months of a new year are always a time of great motivation, planning, and positive resolutions. These days you are probably thinking about advancing your career, spending more time with your family, finishing that book you started years ago… But what about sharpening your negotiation skills?
As a humanitarian professional, you know that an important part of your work is negotiating with local authorities, armed groups, communities, or other counterparts so you can deliver assistance to people in crisis. Your capacity to stay calm and focused, and reach a compromise is so crucial that it can often impact the outcome of an entire humanitarian operation. And it all requires that you and your team work well together.
If you'd like to become a more confident and resilient humanitarian negotiator by the end of the year, here come some helpful tips to get you inspired!
1. Boost your negotiation skills
Humanitarian negotiation training is hard to find or quite expensive. Plus, field negotiations are highly confidential and there are little to no opportunities to share your doubts with colleagues, learn about negotiation methods and tools, or sharpen your skills.
If you would like to boost your negotiation skills and meet other humanitarian negotiators, joining a CCHN workshop is a great idea.
You will get access to a safe, informal, confidential and neutral space to learn about negotiation tools and strategies, exchange experiences and advice with other humanitarian professionals, and become a more confident frontline negotiator.
👉 Register now for one of our

upcoming Peer Workshops

or check out CCHN Connect for more learning and sharing opportunities!
2. Focus on your mental health
Do you ever look back to past field negotiations and think, "I wish I was calmer in that situation"?
As a humanitarian negotiator constantly working in highly stressful situations, learning techniques to become more resilient to stress, remaining mindful and focused during high-pressure negotiations, and providing mental health support to your team is becoming more and more a priority.
By knowing yourself better, mastering your emotions, and learning self-care techniques, you can reduce the impact of pressure and stress on yourself and on your colleagues before, during, and after negotiations.
Our pressure management program was designed and tailored specifically to help humanitarian negotiators prevent, manage, and recover from high-pressure negotiations.
👉 Already part of the CCHN Community? Learn more about upcoming pressure management events!
3. Reach out and share your dilemma with others
We all know that feeling of relief when you share a difficult situation with a friend and they tell you: "I totally understand, I've been there too."
The confidential nature of negotiations and working in volatile, isolated contexts often mean that humanitarian professionals can rarely share their doubt and challenges with colleagues across the sector or sharpen their skills through expert advice.
The CCHN community was built to help you overcome this. At the CCHN, you can meet humanitarian professionals with extensive experience in frontline negotiations in a safe, confidential, and neutral space.
Become part of our community now by participating in one of our Peer Workshops. We organize several events every month; find the best fit depending on the region where you work.
👉 Register for one of our upcoming Peer Workshops and join the CCHN Community!
4. Read up about the best negotiation practices in the sector
Most of our members have between 6 and 10 years of experience working in the field, and over 85% are based in field offices.
We have collected their experiences, reflections, and insights of the best practices for humanitarian negotiations into a set of helpful resources which are freely available to all.
Our community members have developed methods and tools to evaluate the impact of a compromise on humanitarian principles, negotiate with communities and people in need of assistance, how to unblock a stuck negotiation and many more.
Read up on their practices right here:
5. Pair up with a mentor
Taking the time to reflect on your current or past negotiations, exchange on your experiences, and brainstorm solutions with someone who understands your unique challenges can bring you a long way when it comes to humanitarian negotiations.
The CCHN offers a mentoring program where you can build a one-on-one relationship with another experienced negotiator from the CCHN community. With their help, you can create a safe space where can discuss and reflect on your negotiation experiences—all according to your personal needs.
We invite you to join the mentoring progam to strengthen your negotiation skills and feel more supported and confident.
👉 Already a member of the CCHN Community? Discover our

mentoring program

today!