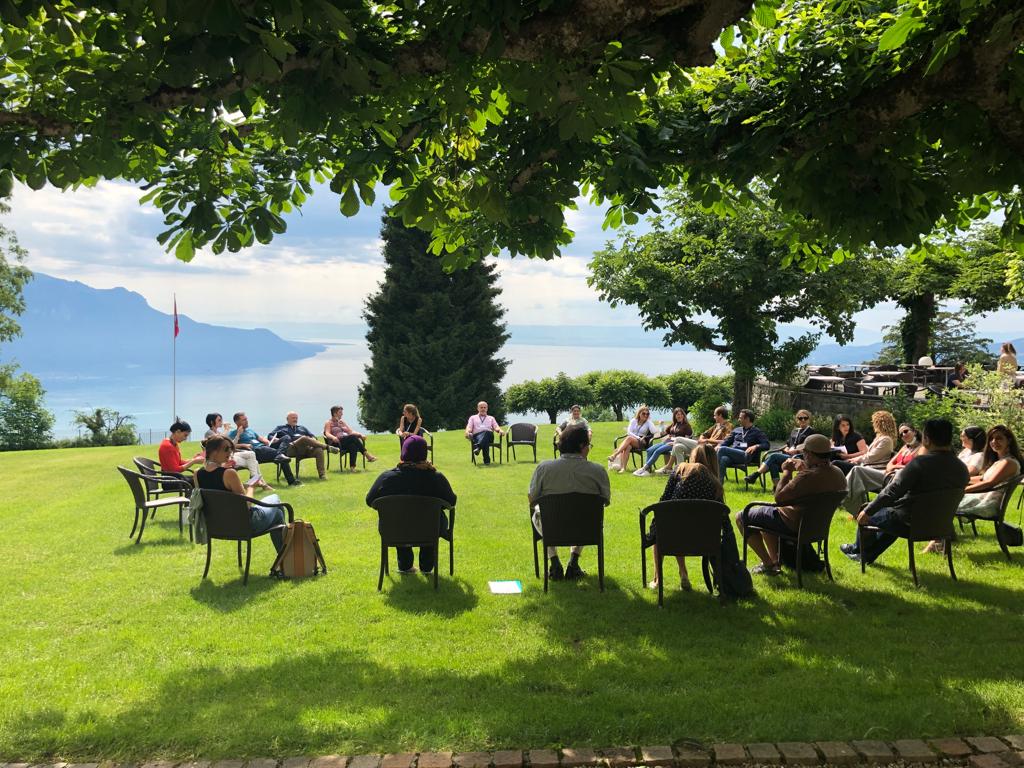 Radio Télévision Suisse (RTS) covered the CCHN World Summit 2021 that took place between 28 June and 3 July.
The six day conference on the challenges of humanitarian negotiation on the frontlines took place in a hybrid format in Caux (VD, Switzerland). It's objective was to collect, analyze, and share experiences and practices of frontline negotiators.
The coverage includes a radio broadcast on the preparations for the Summit, a short article, and a television interview with ICRC Vice-President Gilles Carbonnier.
Click the button below to read, listen, and watch the full RTS coverage of the Summit.
Access the full RTS coverage