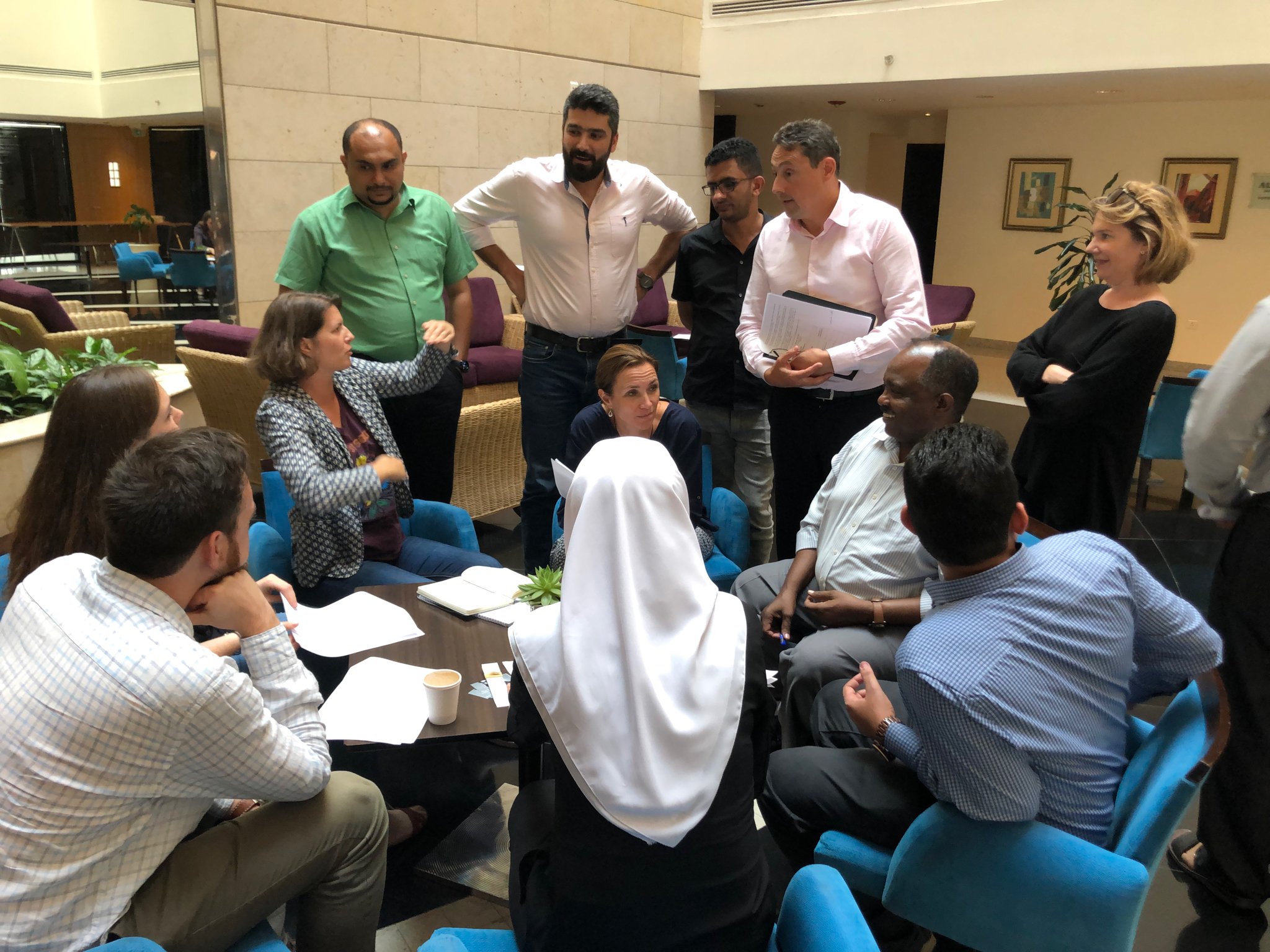 The latest CCHN activities in Amman aimed to connect field practitioners working on Yemen. (Photo Credit: Nikolas Rubiato/CCHN)
As part of its objectives for 2019, the CCHN is committed to supporting frontline negotiators from Yemen. After conducting a listening tour and desk research, we hosted a Peer Workshop and a Specialized Session on Negotiating Humanitarian Access in Yemen in Amman, Jordan in September 2019.
"CCHN's community of practice has been keen on opening up the space for peer exchange for frontline negotiators in Yemen. The Peer Workshop and specialized session have been the first step in this direction," CCHN Negotiation Support Specialist Karim Hafez said.
During the Peer Workshop, participants were introduced to a practical humanitarian negotiation toolkit. Contrary to traditional training, the workshop put participants' personal experiences front and center.
"So much about negotiation! The peer workshop was a great opportunity to exchange and hear from peers' experiences, which does not happen often," said Marion Brastel, a Protection Team Leader at Nonviolent Peaceforce. "Negotiation is also about one's self-awareness of strengths and weaknesses. It was very interesting to understand the different styles and when one might be better than another in different situations."
During each session, the facilitators presented an easy way to visualize and structure the conversation. Raad Al-Husban, Deputy Protection Coordinator of ICRC in Washington said: "Visualizing bottom lines, red lines and best-case scenarios gave me a new perspective in planning negotiations… I found this event very useful and eye-opening."
Prior to the workshop, the participants interacted with the facilitation team and the other participants through CCHN Connect. They also prepared a case-study about a particularly challenging negotiation they had faced in the past. Al-Husban added: "It was a great way to engage us all in the lead up to the workshop."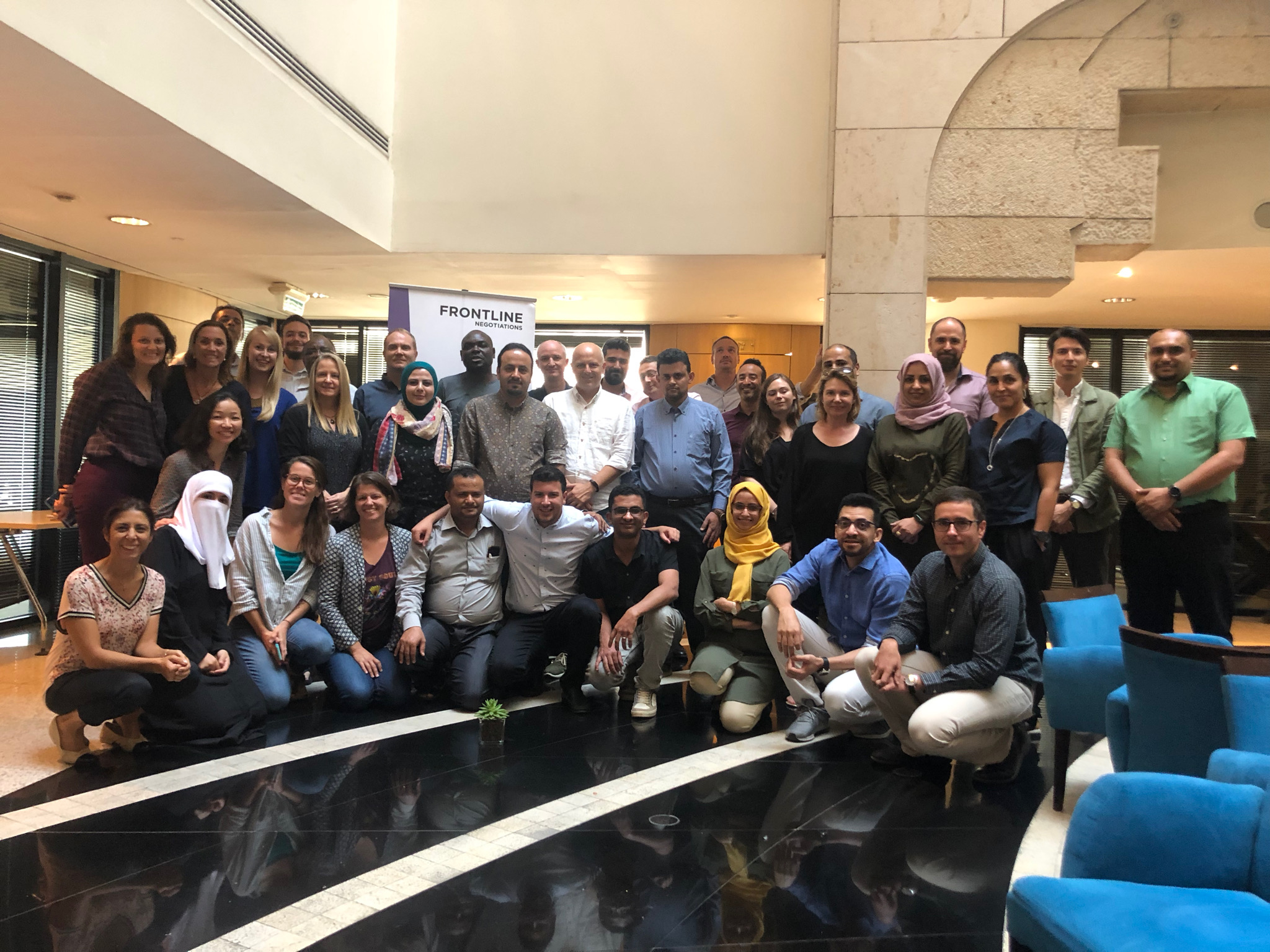 Peer Workshop group photo in Amman, Jordan. (Photo Credit: Nikolas Rubiato/CCHN)
Leveraging the Experience of Community Facilitators
The workshop sessions were delivered by facilitators from seven different humanitarian organizations. All of them are working in the Middle East and had previously completed the CCHN Training of Facilitators (ToF) Program.
Dan Richards who works as the UN Access Coordinator in East Jerusalem said, "I appreciated the chance to put the ToF training into practice, to work with colleagues who I've collaborated with since my first CCHN activity a year ago, and to meet and work with new colleagues. There are a few of us who took the ToF together, including one colleague who has been with me at four CCHN events, and others I met at the Annual Meeting. I feel we make a good team."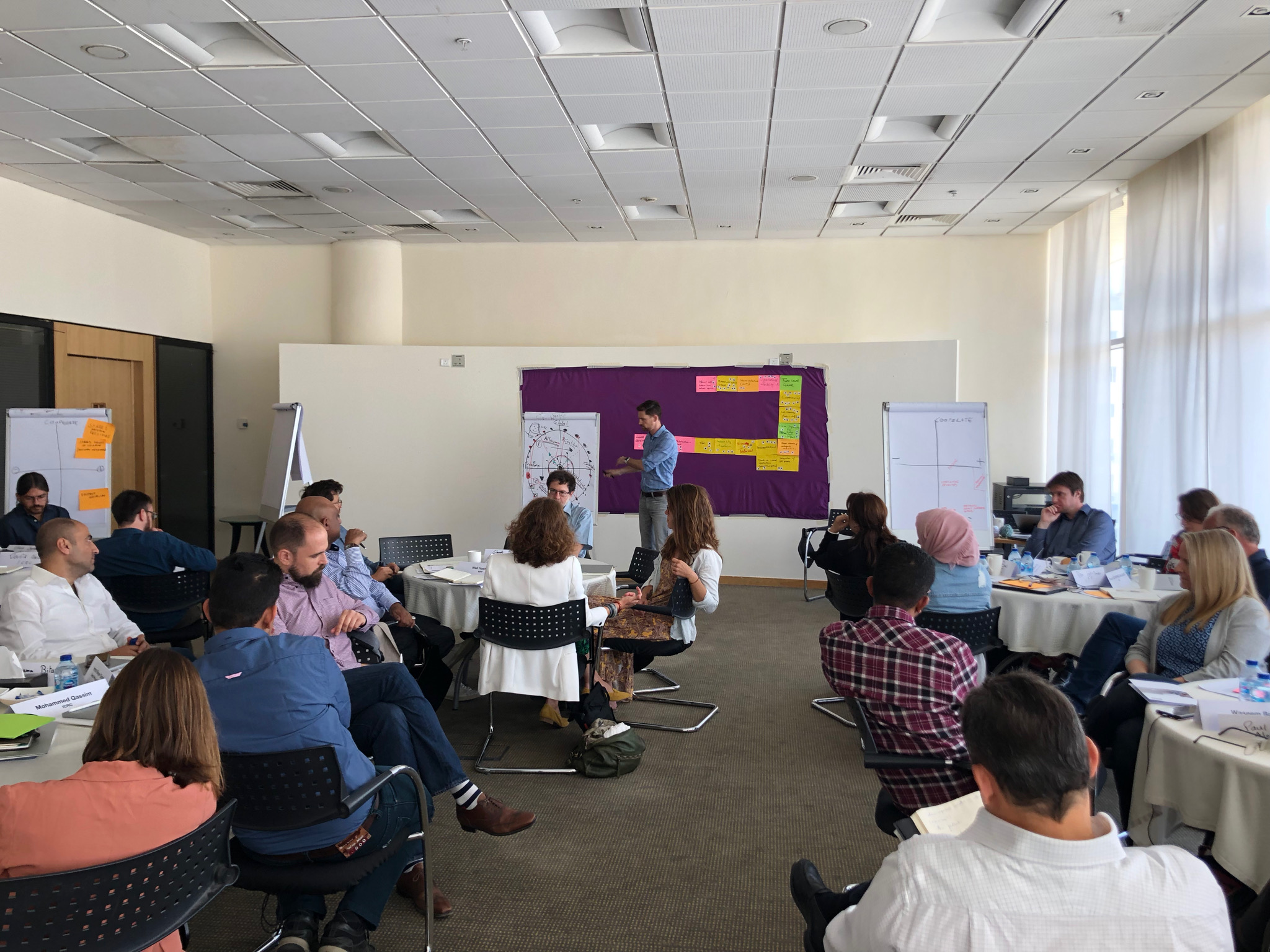 Using stakeholder mapping tool for a case study in Yemen. (Photo Credit: Nikolas Rubiato/CCHN)
A Special Focus on Yemen
After the Peer Workshop, many participants stayed on for the Specialized Session on Negotiating Humanitarian Access in Yemen. The objectives of the session were to support frontline negotiators, identify key challenges and build contacts between negotiators in Yemen.
As Karim Hafez explained: "Participants of the specialized session expressed their interest in maintaining a safe space for exchanges of negotiation practices between practitioners in Yemen. They have specifically requested to organize a session where practitioners can informally deliberate on protection challenges and dilemmas in Yemen".
With smaller peer groups, the Specialized Session allowed the participants to dive deeper into specific challenges and dilemmas that they face in field operations in Yemen.
The Session drew heavily on the research findings of Ashley Clements, researcher and consultant for the CCHN.