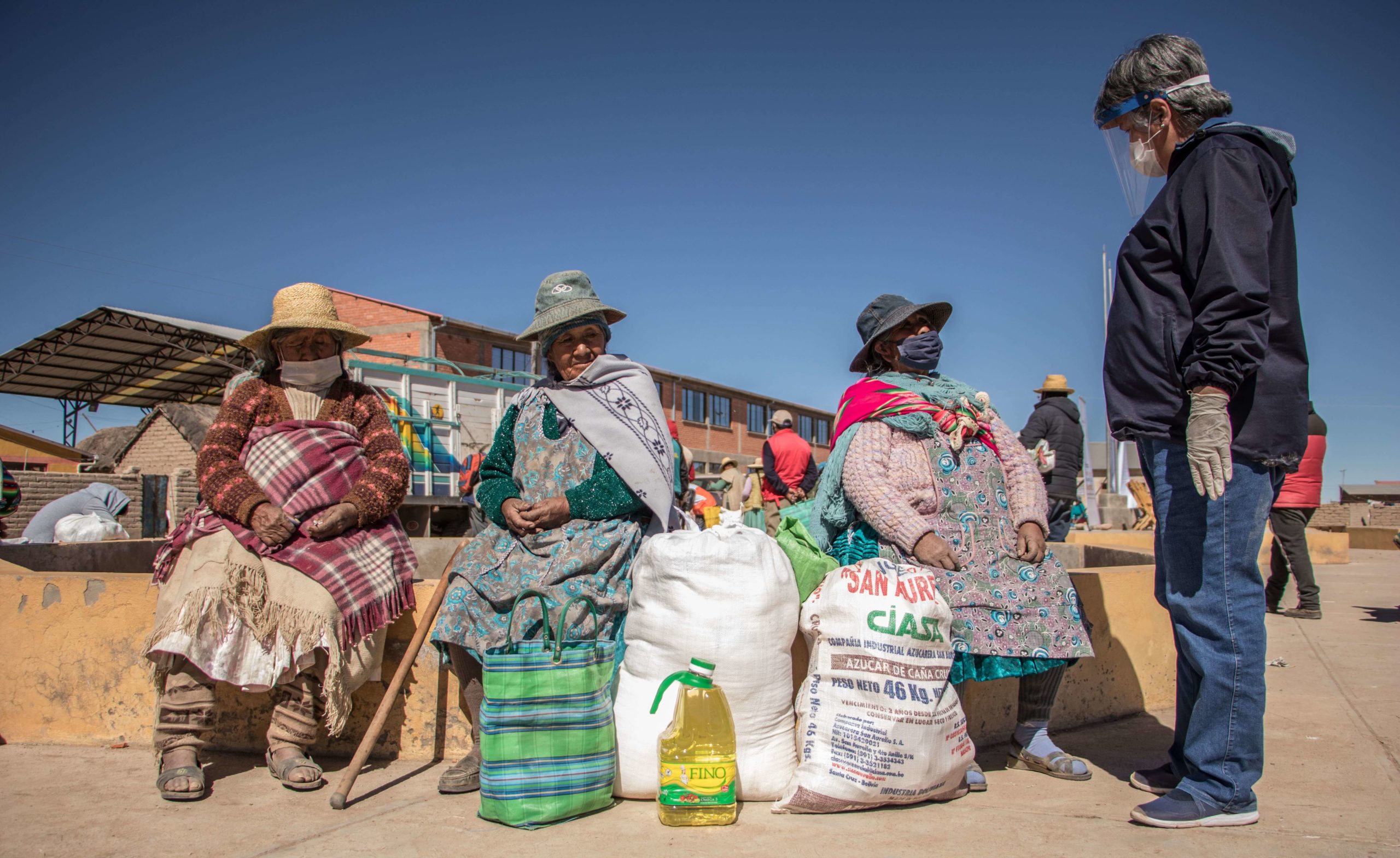 High-level diplomacy of humanitarian organizations often appears to be detached from the reality of negotiation in the field. This disconnect has been accentuated during the COVID-19 pandemic, a time when integration between field and headquarters is more crucial than ever before. How can humanitarian diplomacy at headquarters remain aligned with negotiation experience and practice in the field?
On 10 November 2020, the Centre of Competence on Humanitarian Negotiation (CCHN) organized a High-Level Panel Discussion on humanitarian diplomacy to answer this question, in cooperation with the heads of five major humanitarian organizations: Médecins Sans Frontières (MSF), the Centre for Humanitarian Dialogue (HD), the International Committee of the Red Cross (ICRC), the Office of the United Nations High Commissioner for Refugees (UNHCR) and the World Food Programme (WFP).
More than 260 humanitarians, policymakers and researchers took part in the event, during which the panel explored the specific contributions of field practitioners in the design and use of diplomacy by humanitarian organizations.
Grounding humanitarian diplomacy in field experience
The discussion started off with video messages from field practitioners about their role in humanitarian diplomacy. Ghadeer Jubeh, from the ICRC, offered the following thoughts, "Although high-level diplomacy is taking place at headquarters, many efforts take place earlier, during the field-level stage, to shape those efforts … I believe that when designing humanitarian diplomacy, field practitioners should be involved, especially those with lots of experience who are able to represent the organization and take decisions."
In the ensuing discussion, the panel agreed that considering humanitarian diplomacy as simply a high-level activity is problematic. In their view, diplomatic efforts must be inherently connected to operational realities in the field.
The ICRC's president, Peter Maurer, outlined the ICRC's approach, which always seeks to ground humanitarian diplomacy in operations and the law, "Frontline negotiators and humanitarian diplomats are looking at the same problems, but with different objectives and lenses. Institutionally, we have recognized that humanitarian diplomacy must be intrinsically rooted in frontline experiences."
The UN High Commissioner for Refugees, Filippo Grandi, also highlighted how the field and headquarters can complement each other and the value of this relationship, which he perceives to be more harmonized now than it has been in the past, "Diplomatic efforts must take into account field realities … and the field level must take into account political and funding realities. Both levels must be absolutely aware that whatever is decided, said or done has enormous precedent value."
New organizational structures
WFP Assistant Executive Director, Valerie Guarnieri, pointed out how WFP works to ensure that humanitarian diplomacy is informed from the "bottom-up" and guided from the "top-down". "It requires a seamless flow of information and experiences, and different kinds of structures at headquarters level, both within and among organizations. We have set out to do that by establishing much more formalized access groups where we have field-level, regional-level and global-level colleagues who meet, exchange and share experiences on a real-time basis to inform our global humanitarian diplomacy efforts."
Ms. Guarnieri's comments were echoed by the director-general of MSF Switzerland, Liesbeth Aelbrecht, who stressed the urgent need for humanitarian organizations like MSF to increase their competency in humanitarian diplomacy. MSF has created dedicated structures within operational departments in critical locations, as have the WFP and the ICRC. As Ms. Aelbrecht explained, "The aim for MSF is not to become an army of diplomats but to make sure that humanitarian leaders become more capable at navigating the world of international diplomacy; and to bring a touch of reality and humanity into the broader international dynamics."
Moving beyond the national leadership
Looking ahead, Benjamin Smith from the HD stressed that in order for diplomatic efforts to be successful, there is a need to engage with leaders at all levels, moving beyond national leadership. He emphasized the importance of a more meaningful engagement with non-state armed actors who control territory, "Engaging with those actors could be an important area for our peacemaking work and humanitarian diplomacy moving forward."
If you missed the High-Level Panel, you can watch it below.